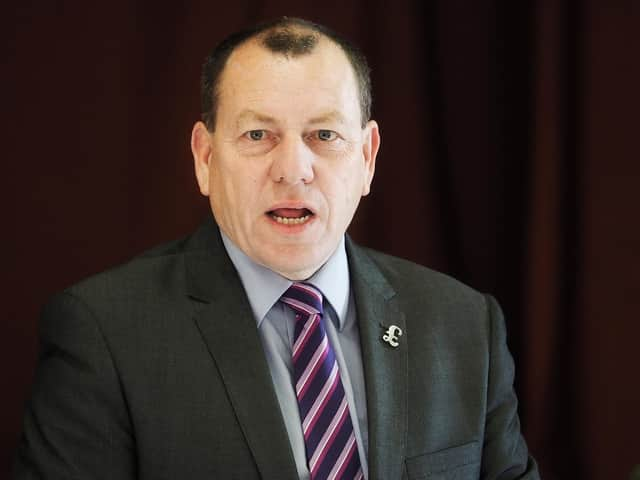 Cllr Sam Cross.
Cllr Sam Cross was one of the backers of a failed motion of no-confidence in the leader of the council, Cllr Steve Siddons, which took place on Friday.
At today's Full Council meeting the Mayor of the Borough, Cllr Hazel Lynskey, announced that she had been informed by Cllr Cross that he had resigned from the group.
Due to this change, the council deferred an agenda item on the membership of its committees.
As the leader of the Independent Group Cllr Cross was voted in earlier this yeas as chairman of the Audit Committee, a role he is now likely to lose.
Cllr Janet Jefferson has been named as acting leader of the Independent Group until a permanent leader is elected.
The numbers of the Independent Group will remain at 10 as Cllr Michelle Donohue-Moncrieff has now rejoined the group having left in early December.
Labour leader Cllr Siddons faced the vote of no-confidence after representatives of two independent groups, including Cllr Cross, and the Conservatives submitted the no-confidence motion, saying he had failed to follow through on the promises he made when he was elected in May.
Following more than an hour of heated debate at Scarborough Town Hall on Friday the motion was defeated by 26 votes to 16.