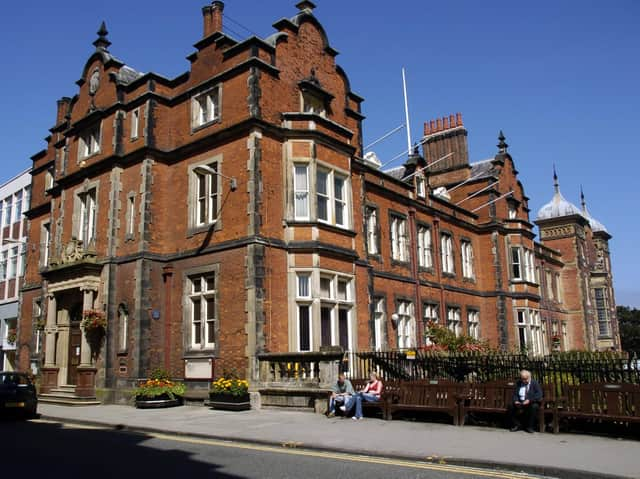 Scarborough Town Hall. Picture: JPI Media/ Richard Ponter
Labour's Cllr Eric Broadbent will take on the role for the second time, having been the borough's first citizen in 2004/5.
Cllr Roxanne Murphy of the Independent Group will be the deputy.
They will replace outgoing Mayor and deputy Cllr Hazel Lynskey and Cllr Roberta Swiers in May.
From left: The next mayor and deputy, Eric Broadbent and Roxanne Murphy. Pictures: JPI Media/ Richard Ponter
Cllr Broadbent told the meeting: "I can tell members that during the coming year myself and my wife will work very hard to represent the borough."
Cllr Murphy said she looked forward to working with Cllr Broadbent during the year.
The council today also agreed to give retired solicitor Richard Grunwell the borough's highest honour, Honorary Freeman of the Borough of Scarborough in recognition of his years of service and good works.
The honour is only awarded in "very exceptional cases" and Mr Grunwell will be added to the roll of honour.
Retired solicitor Richard Grunwell. Picture: JPI Media
During the meeting, six former borough councillors who lost their seats or stood down at last May's local elections were also approved to become Honorary Alderman.
The award is granted to former councillors with at least 16 years service on the authority.
The six former councillors are Godfrey Allanson, David Billing, Tom Fox, Colin Haddington, Norman Murphy and Joe Plant.
Following council's approval, the honours will be bestowed at a special meeting later this year.