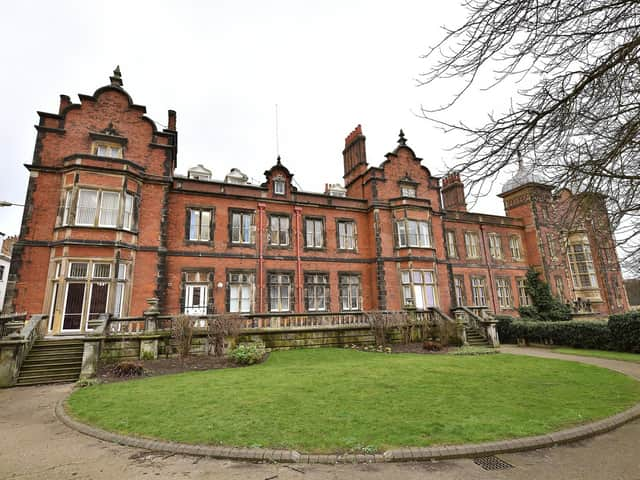 Scarborough Council launches 'Building a Better Borough' plan.
Scarborough Council leader, Cllr Steve Siddons (Lab), announced plans to engage more with the public in the new year in order to deliver on people's priorities.
The programme, called 'Building a Better Borough', was officially unveiled at Tuesday's Cabinet meeting.
Its aims are: putting residents back at the centre of consultation and decision making; new partnerships to develop the local economy and jobs; new partnerships for better homes; new support for staff in a "Pride in our People" project and the opportunity for all councillors to be involved on their residents' behalf in all key decisions.
Cllr Siddons said: "The borough has gone through a lot of change over the last few years but what we want to do is make sure that we have a clear vision for the future and we know right across the borough what it is we want to achieve.
"When we talk to people on the doorstep they say to us regularly that nobody listens to them and nobody really talks to people about what they want so we're going to start that again from scratch."
The new scheme will start with "a big conversation" in the new year in which residents will be asked their opinions on the services currently available.
Public toilets, said Cllr Siddons, could be one of them as the previous administration "had a plan to close toilets and that didn't go down well with the public at all so we're looking at that again".
Ultimately, the council's new approach towards public engagement is about ending the "salami-slicing" that has been going on "for the past nine years" and "refocusing on what's really important to the people here".
To do this, part of the plans will also involve the restructuring of council staff through a corporate plan.
Cllr Tony Randerson (Lab), Cllr Liz Colling (Lab) and Cllr Janet Jefferson (Ind), who make up Scarborough Council's Cabinet, all voted in favour of the new strategy.
Cllr Jefferson praised the report saying it will "give pride in our people and most of all the residents of the borough" while Cllr Colling, who was involved in the public consultation behind the Town Centre Strategy, stressed that there is "a real appetite for residents to be involved".