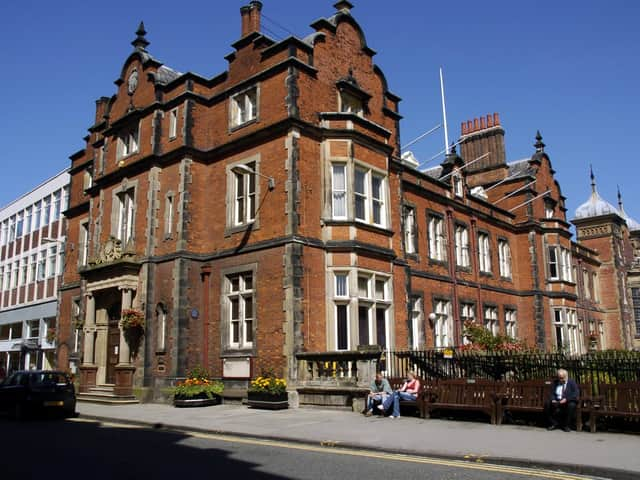 Scarborough Council's survey launch today.
The 'Your Borough, Your Say' consultation aims to reach out to people in all local communities so they can have their say in how Building a Better Borough can be achieved and let the council know about the things that matter to them.
Feedback from the public and key stakeholders will help to identify key priorities for the borough, which will set and guide the work of the council and its partners to shape a better future for the borough's communities.
This consultation includes a survey to 6,000 local residents, which will be landing on doorsteps this week, followed in February by a postcard to all households in the borough to promote the consultation and encourage people to get involved.
Anyone in the household can complete the survey, even if they have not lived in the area very long. The council also welcomes the views of other members of the household and other residents throughout the borough that want to have their say.
The survey, which will run for eight weeks from January 20 to March 15, can be completed online at scarborough.gov.uk/buildingabetterborough. Paper copies of the survey will be available to pick up from the following locations:
• Customer First Centre, Town Hall, St Nicholas Street, Scarborough, YO11 2HG
• Falsgrave Community Resource Centre, Seamer Road, Scarborough, YO12 4DJ
• The Street, 12 Lower Clark Street, Scarborough, YO12 7PW
• Scarborough Library, Vernon Road, Scarborough, YO11 2NN
• Filey Town Council, 52 Queen Street, Filey, YO14 9HE
• Evron Centre, 58 John Street, Filey, YO14 9DQ
• Filey Library, Station Avenue, Filey, YO14 9AE
• Whitby Library, Windsor Terrace, Whitby, YO21 1ET
• Whitby Town Council, Pannett Park, Whitby, YO21 1RE
• Whitby Tourist Information Centre, Langborne Road, Whitby, YO21 1DN
Anyone that doesn't receive a survey by post can request one to be sent to them by calling Customer First on 01723 232323 and providing their full name and address details.
Alternative formats of the survey, such as large print, are available on request.
As part of the consultation, a series of face to face conversations with communities will be held during February and March and the council will be announcing full details of these in due course.
Cllr Steve Siddons, Leader of Scarborough Borough Council said: "We're committed to Building a Better Borough for everyone and that means taking our communities with us through the consultation and development process so that everyone can have their say in what they think our borough should look like in the future and how we can all work together to develop and achieve that vision."