'I want to be local champion for Scarborough and Whitby' says Conservative general election candidate
The Conservative Party's general election candidate for Scarborough and Whitby says he wants to be a "local champion for the community".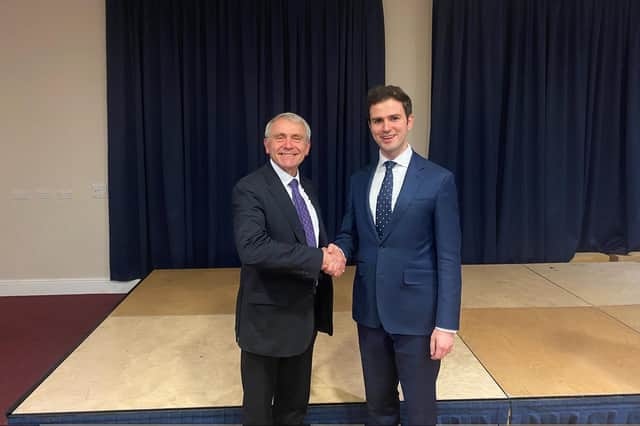 Roberto Weeden-Sanz was selected this summer as the Conservative Party's general election candidate for Scarborough and Whitby following the decision of sitting MP, Sir Robert Goodwill, to step down from parliament.
Mr Weeden-Sanz, a retail banker and councillor in London, spoke to the Local Democracy Reporting Service (LDRS) as part of a series of interviews with local general election candidates.
He said that since his selection in July, he had moved to Scarborough and had been "getting around to meet as many people as possible", adding that despite a 10,000-vote majority for the Conservatives in 2019 he envisaged that "next year's going to be a tough time".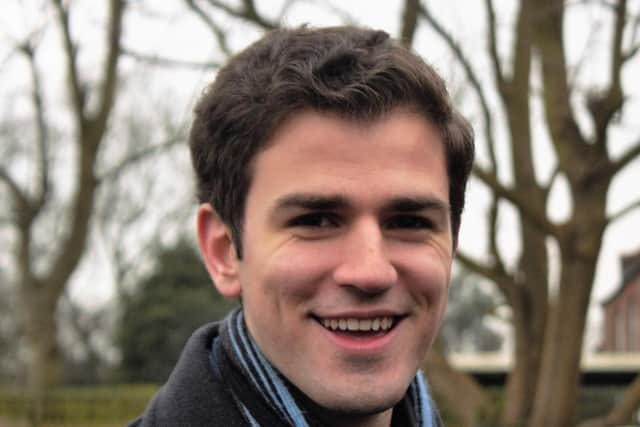 An exact date for the next general election has not yet been announced but it is likely to be held in 2024.
The Labour Party has also selected its general election candidate, Alison Hume, for Scarborough and Whitby.
Mr Weeden-Sanz, whose family is from Yorkshire, said: "People are quite keen on the idea of having someone new […] and to have someone with enthusiasm and the energy to get in and get things done."
"I think there is such potential for the whole coast. From Scarborough all the way up to Whitby and our rural villages have to be at the heart of a 21st-century vision of both a rural powerhouse and a coastal powerhouse where we can really reinvigorate."
Weeden-Sanz was elected as a councillor in Kensington and Chelsea in 2022 but also stood in the 2019 general election in Doncaster Central, coming second in the latter.
Asked whether he thought his background as a London councillor and a banker would prove to be an issue with voters in one of the county's most deprived areas, the Conservative candidate said he hoped that his having only recently moved to Scarborough "wouldn't be used against me".
He said: "I think at the end of the day a lot of the issues that are faced in communities across the country, not just London and coastal communities, are similar."
On whether he would be able to relate to and understand the problems facing locals, Mr Weeden-Sanz said he had long volunteered for charities and had "always been keenly aware of deprivation".
Mr Weeden-Sanz set out some of his key policies and aims for the area:
Turning Scarborough's fortunes around as a seaside resort whilst keeping it as a town for local people to live in
Supporting legislation to regulate short-term holiday lets in places such as Whitby
Calling for financial support from the Government for fishermen affected by crustacean die-offs
Supporting greater regulation of water companies over pollution but opposing nationalisation of the water industry
Supporting franchising of railways but is "not ideologically opposed" to the Government running railways
Supporting greater local powers to "stop the proliferation of HMOs where they are not needed"
On the cost of living crisis, Mr Weeden-Sanz said it was "very clear" that inflation and rising prices had been tough for a lot of people.
However, he said that both issues had also been seen across the world and that it would be "uncharitable to blame the Government here", adding that he hoped that the country would be in "in a very different place" in a year.
"What I want to be as a candidate and if elected, is someone who can bring hope and can say that things can get better", he told the LDRS.
He added: "Just because this is the way things have been for 20, 30 years, particularly somewhere like Scarborough or Whitby or the coast, it doesn't mean it has to be that way."
Asked what kind of a campaign he was hoping to run, Mr Weeden-Sanz said he was ready for "a year-long interview" with the people of Scarborough and Whitby "trying to prove to them that regardless of how they normally vote, I think often it can be about the person, not just the party."
He added: "I will be happy to work with anybody, I think that is key."