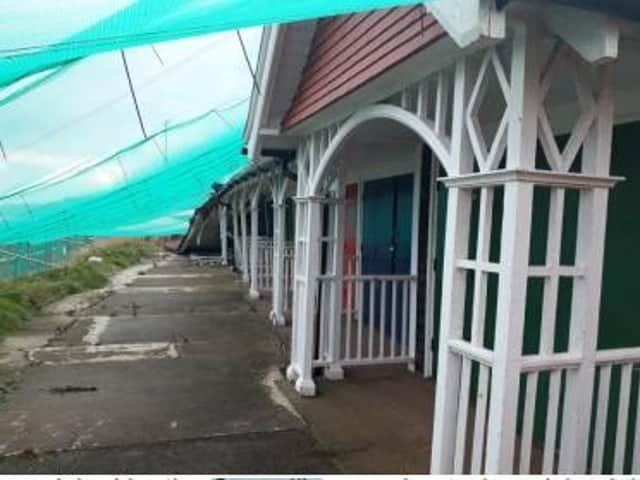 The chalets at South Bay
The chalets, which sit below the Clock Café in the town's South Bay, were damaged by the failure of a retaining wall in March 2018 which left them leaning at a 45-degree angle.
A further slip in November of the same year destroyed most of the Grade II Listed chalets, leading to their collapse.
The area has been closed off ever since, restricting access to the café, a popular business with locals and visitors.
The authority's cabinet met last year and approved plans to repair the area so the chalets would be able to be restored.
In May, it was announced that the council hoped that work could begin within weeks with a completion date scheduled for mid-August with CAN Geotechnical Ltd appointed to carry out the work, at a cost of £309,000.
However, in an update to next Monday's full council meeting the cabinet member for environment and sustainability, Cllr Michelle Donohue-Moncrieff, has said that the timeframe has now been pushed back.
She writes: "Works to repair the retaining wall in front of the clock café have been slightly delayed for a number of reasons, but I am pleased to confirm these will now commence on site on August 17.
"There is a six to eight week lead-in on design and material ordering before work can begin and the contractor, Can Geotechnical, has had difficulty in fully engaging its supply chain, all of whom are just emerging from lockdown and are only just back to being fully resourced.
"Many of these people have been on furlough/home working and things have been slow to start moving again; there is also a large backlog of construction work.
"Once works commence they will be on-site for 12 weeks."
The council last year also agreed to explore how to replace the chalets, with 11 earmarked to be constructed on the same footprint as the previous chalets.