Shadow Transport Secretary makes Whitby the latest stop on her Better Buses tour
Shadow Transport Secretary Louise Haigh, the MP for Sheffield, Heeley, has visited Whitby as part of a nationwide tour to see the country's transport network for herself.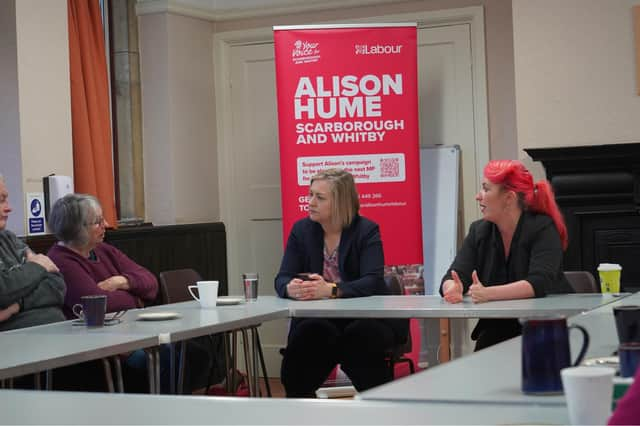 Ms Haigh was joined by the prospective Labour candidate for Scarborough and Whitby, Alison Hume, to travel to Whitby from Sleights on the number 95 bus service to hear how recent cuts to the service have affected users.
Ms Haigh said: "What I've heard is not unusual. It's the same story as I'm hearing all over the country – that coastal and rural communities are the worst hit by bus cuts.
"I've spoken to the residents and heard the same stories, people being stranded for two hours and up, the elderly and the most vulnerable are the worst affected, it's a similar refrain all across the country.
"Labour plans to take back control. Where private operators were resisted like London and Reading there is much higher bus usage, that's what we want for every area of the country.
"We will hold operators to account, if not go further. If councils want to set up their own companies, that's what we want to allow them to do."
After a traditional fish and chip lunch at one of Whitby's popular eating establishments, Ms Haigh and Ms Hume hit the campaign trail to speak to more Whitby residents about their concerns for the future.