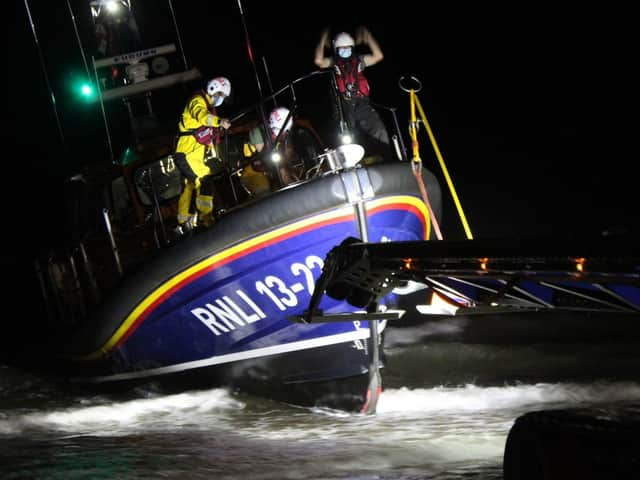 Bridlington Lifeboat volunteers joined the multi-agency rescue of a man who fell of a cliff.
Bridlington RNLI's volunteers, coastguards and paramedics were alerted at 11.45pm to help the first man at Skipsea.
The man's injuries meant it was considered unsafe to attempt to stretcher him up the cliff so the Coastguard helicopter was deployed.
Bridlington's all weather lifeboat's search lights were used to illuminate the scene and transfer medical equipment that was needed.
But the plan to winch the man up had to be abandoned when another man who had come to see what was happening lost his footing and also fell from the cliff edge.
He suffered cuts to his face and legs along with a shoulder injury, and also needed hospital treatment.
The emergency services decided to land the helicopter and transfer both men to hospital.