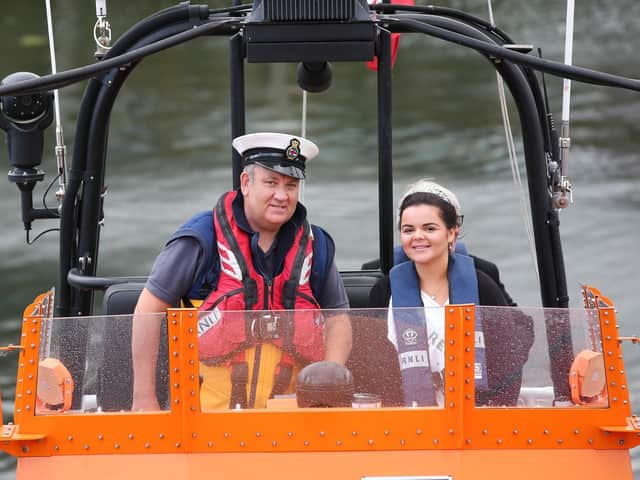 Howard Fields
The volunteer crew from Whitby RNLI were alerted at around 11am and soon reached the boat, with three people on board, about six nautical miles east of the town.
They towed it back to shore and gave the crew safety advice.
Howard Fields, Whitby RNLI's coxswain, said: "We urge all people heading out to sea to carry a suitable means of calling for help should it be required.
"Engine failure and other problems can occur unexpectedly.
"These people were lucky that the conditions were calm but in other circumstances the people on board could have been at risk."
If you see someone in difficulty on the water you can alert the coastguard by calling 999.