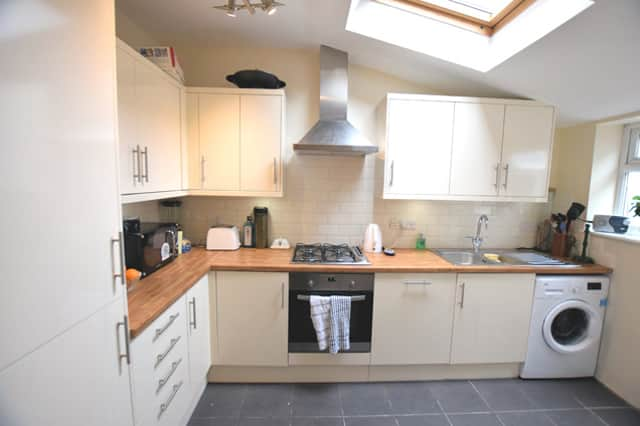 No need to splash out on spa days at expensive salons, when you can transform your own kitchen using natural ingredients for treatments.
Money saving gurus have listed the ten best products for home treatments for hair, face and body.
Top of the list is honey, whose well known antibacterial medicinal qualities also make it ideal for healthy skin, hair and nails.
Lemon is good for scars and uneven skin tone and even beer has its uses – it's especially good with mashed strawberries as an anti-acne facial.
Darren Williams of Promotionalcodes.org.uk said: "There's nothing like a spa treatment to make you look and feel your best, and you can do it yourself at home at almost no cost.
"Everything on our list is a cheap and common foodstuff that you've probably got in your kitchen already.
"Just one word of warning – if you do try the egg hair mask, remember to rinse it out with cold water. It's no fun trying to get scrambled egg out of your hair."
Naturally antibacterial and good for reducing inflammation, you can mix honey with milk in your bathwater to unleash your inner Cleopatra, combine it with ground almonds for a face and body scrub, or just put it on your face neat for 20 minutes for a hydrating face mask. It'll even help condition your hair.
While you're giving yourself the Cleopatra milk bath treatment, remember that women of ancient Egypt also used olive oil as a beauty aid. It's a fantastic hair conditioner (heat it gently in the microwave and massage it into your scalp and hair), rub it into your cuticles to prevent hangnails and apply it to your skin as a moisturising softener. It will absorb faster if you mix it with aloe vera.
Eating it is terrible for your skin, but as an exfoliating scrub it's fantastic. Mix it with oil - peppermint works especially well for a foot scrub. Rough, granulated sugar is best. Use it just before shaving for a smoother finish.
This is a favourite among Japanese women.. For the full rice facial treatment, put rice in cold water for 20 minutes, mix and decant the water into a bottle. Apply to your face with a cotton pad, or soak a clean flannel in it and leave it on your face for 20 minutes.
Mix the leftover rice with a little more water, blend and use as a body scrub – you can even add a little of our favourite, honey, to make your skin even softer.
As well as being an incredibly healthy food, porridge oats are good for acne as they absorb oil very well. Grind some oats and mix with granulated sugar, some raw honey (of course) and massage into your face. Leave it on for ten minutes.
As an aside, ground porridge oats in warm bath water with baking soda is very soothing for a chicken pox rash.
Mix them with olive oil, avocado and/or banana for a hydrating hair mask, or with yoghurt to make a face pack. Just be sure to rinse it out of your hair with cold water or you'll omelette your head.
The yeast is the magic ingredient here – it helps to fight the excess sebum production, and subsequent bacteria, that cause acne. Mix it with egg white or even mashed strawberries (they contain salicylic acid, which is commonly used in over the counter spot treatments) to make an anti-acne face pack.
As well as softening and hydrating skin and hair, this is a gentle but effective make up remover. It's delicate enough to use as an eye cream and instead of shaving foam – see how soft it makes your skin.
Milk is good for unclogging pores or makes a great toner when mixed with green tea. It's also better than water for soothing your mouth if you eat spicy food – it neutralises the oils that cause the kick, while water won't mix with them.
Fragrant and zesty, lemon can be used as a lightener for uneven skin tone or scars, but it may require time and multiple treatments. If you have scars or dark patches on your knees and elbows, rub them with lemon halves or apply lemon juice and leave for 10-20 minutes.