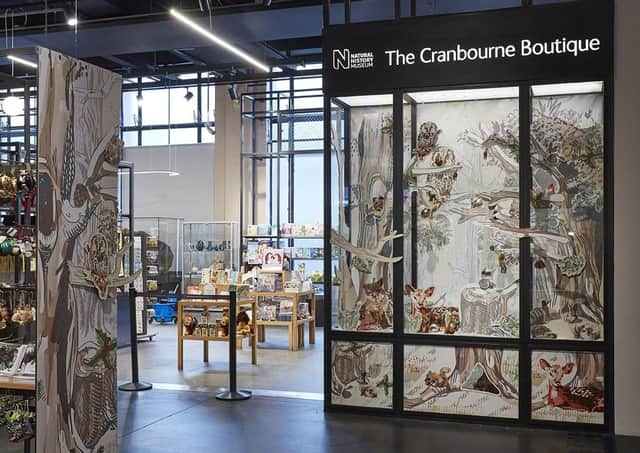 So... Visualise developed a bespoke woodland display for Natural History Museum in London.
This latest project for Lisa Borrie and her team had its challenges including timescale, proportions of the installation area and adhering to their on-going commitment of reducing impact on the natural environment by using recyclable materials and soluble printer's inks.
Lisa, founder of So… Visualise, said: "We are delighted to announce we've completed an incredible immersive retail experience project with the Natural History Museum in London, the world-renowned attraction.
"Our team designed and created a bespoke woodland display that was subsequently installed at the Cranbourne Boutique, an eclectic retail space at the iconic museum which attracts over five million visitors a year.
"We were tasked with creating a timeless, engaging display and our team created a captivating winter woodland theme, including wild creatures, foliage and trees that would appeal to customers.
"The idea was to incorporate the retail products in an innovative way: we created hidden tree hollows, secret shelves and other ideas so that customers couldn't resist putting their nose up to the glass to discover the secrets of this winter wonderland."