Bridlington residents invited to have their say about the future of community transport services in the region
People in the East Riding who don't have access to transport are being urged to share their views in a survey which will go towards shaping the way community transport services could be operated in the future.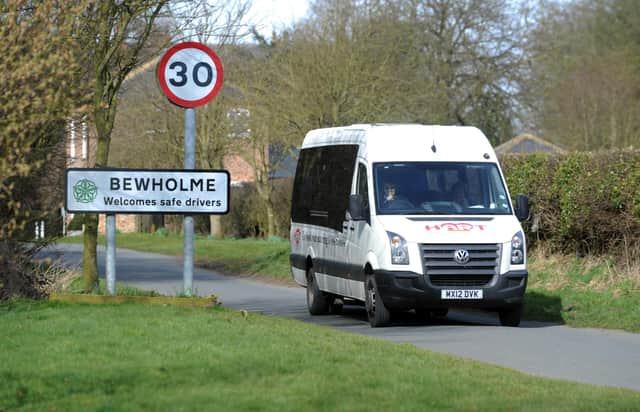 East Yorkshire Community Transport (EYCT), supported by East Riding of Yorkshire Council's local growth team, are conducting the survey in a bid to gather more accurate information and an understanding of the transport needs for people of all ages across the East Riding.
Living in a rural area can be a perfect lifestyle but for people with no access to transport, life can become isolated and lonely and statistics and research have shown that isolation and loneliness can be linked to severe physical and mental conditions, including obesity, depression, anxiety and high blood pressure.
The survey is being led by Jane Evison, who on behalf of EYCT, is looking for a clearer picture of where transport is needed most in communities.
She said: "The East Riding can be a perfect place to live but if you have no access to transport, you can become isolated and lonely and the everyday choices and activities that most of us take for granted are not available.
"I constantly hear that a lack of access to transport is a real issue in our area and I have no reason to doubt that there are people being deprived of their independence and ability to join community groups or get to medical appointments because of poor transport.
"But before we can start to address any issues and try to find solutions to the problems, we need people to engage with us and tell us just how the lack of transport affects their lives."
Nigel Rowe, chair of East Yorkshire Community Transport, added: "We know the difference that our community transport service makes to the lives of people, and we want to take this opportunity to see who else could benefit from our services.
"Once we have that information, it will give us a clearer picture so we can work to find the right solutions."
The survey will run until Friday, December 15.
For people who can't fill in the survey online contact Jane Evison at [email protected] or by calling 07815 489682.