Rail customers across Scarborough, Whitby and Bridlington warned to check before they travel ahead of timetable changes
Train timetables across Scarborough, Whitby and Bridlington, as well as the rest of Yorkshire will change on Sunday, December 10 and rail users are advised to check before they travel.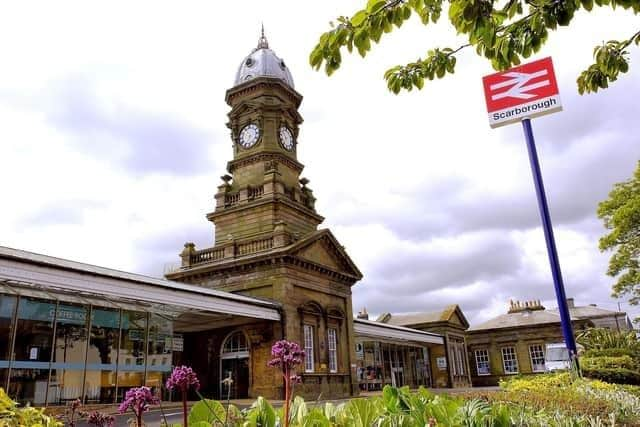 The timetable changes affect both TransPennine Express (TPE) and Northern and both operators are advising customers to recheck the timetable before they travel.
TPE has confirmed that there will be several changes to its services when the next timetable is introduced from Sunday , December 10, with the amendments resulting in changes to train times for some customers.
Kathryn O'Brien, Customer Service and Operations Director at TransPennine Express said: "We are planning to make some temporary reductions and small changes to our current timetable next month and are encouraging customers to check their journeys taking place from 10 December onwards.
"Our number one focus is restoring a reliable and punctual service for customers and December 2023 provides us with a great opportunity do this.
"We have spent several months compiling the new timetable and have worked hard to develop a version that will give everyone greater confidence in TPE."
Kathryn added: "We understand the part we play in the local communities and our aim has been to deliver a train service people can depend on whether it's getting them to work, school or an important appointment.
"To do this, there will be some temporary reductions to the timetable between the north west and north east of England from December 2023.
"These small temporary changes are a step forward in addressing some of the issues that have impacted on our reliability, and, ultimately delivering a more stable and resilient service for customers.
"We will, of course, keep this under constant review, and aim to return services as part of the December 2024 timetable change or sooner if possible."
Passengers can check journeys and view services valid from the December 2023 timetable change using National Rail Enquiries, JourneyCheck or the TPE website.
As well as TPE, Northern have issued advice but have said most services are unaffected but there will be a slight re-timing of some services.
Kerry Peters, regional director for Northern, said: "Whilst the overwhelming majority of our services remain 'as is' – customers should double check any regular journeys they make – especially those with short connections."
In Yorkshire, off-peak services between Doncaster and Leeds will run with three carriages instead of four to free-up carriages to boost capacity on morning peak-time services from Knottingley.
Extra capacity is being added to the Knottingley to Leeds via Streethouse service, with extra carriages and an additional stop at Outwood; while some services between Bradford and Ilkley, Skipton and Leeds will run with three carriages instead of four.
One service between Huddersfield and Sheffield (at 17:51) is being removed from the timetable; and the Leeds to Carlisle service will see a reduction in the number of carriages to reflect the lower demand during the winter months.
Northern is the second largest train operator in the UK, with 2,500 services a day to more than 500 stations across the North of England.