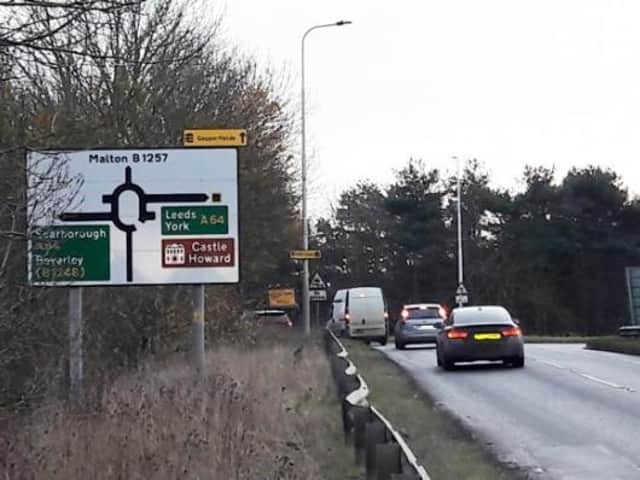 Works at the A64/A169 roundabout will begin on Monday.
The work will be carried out overnight to minimise disruption to road users. This will involve closing the road between 7pm and 5am on week days only. The work is expected to take two weeks, but is dependent on the weather. Warning signs will be in place and there will be a signed diversion.
Highways Area Manager Richard Marr said: "The current surface has reached the end of its life. We have had to carry out numerous patching repairs over several years but funding has now been allocated to resurface the whole junction."
The resurfacing will include a short length of the B1257 as it approaches the junction from Old Malton, and a short length of the A169 towards Pickering. The roundabout above the A64 will also be resurfaced.