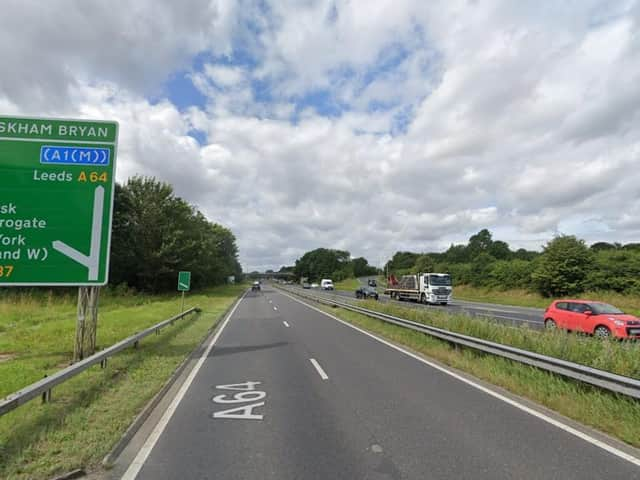 The road is closed westbound at the A1237 turn - Pic: Google Streetview
The road remains closed and heavy traffic is building due to accident investigation work on A64 Westbound from A1237 (Copmanthorpe roundabout) to the A659 Tadcaster turn.
The incident has led to congestion as far back as the A1036.
Traffic is also queuing on the opposite carriageway due to onlookers.
The road was closed at 00:30 following an earlier accident involving a car.