Weekend traffic chaos for Scarborough residents as planned train strikes and A64 closures to take place
Residents and visitors in Scarborough this week should think about planning ahead following the announcement of train strikes and A64 road works.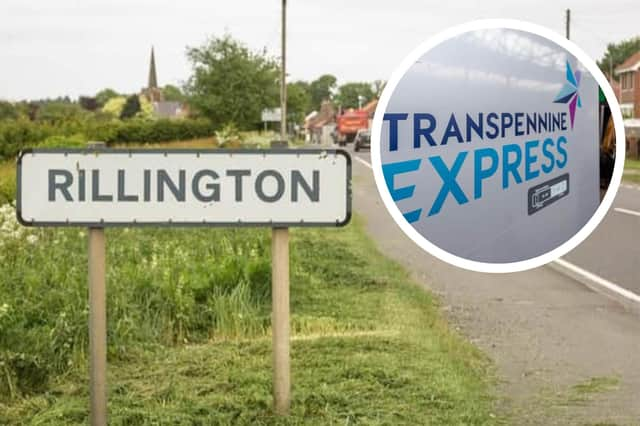 From 6.30pm today, Friday, September 29, until 6am Monday, October 2, essential maintenance work will be taking place on the A64 through the village of Rillington.
National Highways will be resurfacing the carriageway in both directions, but not at the same time.
The A64 will be closed between Malton Road at West Knapton to Old Malton Roundabout.
The road will be closed to all traffic but local businesses will still be open and accessible on foot, and a diversion is in place. The work is weather dependent and in the event of an adverse weather forecast we will postpone and reschedule.
The A64 will close again on from 6.30pm on Friday, October 6 until to 6am on Monday, October 9.
As well as this, there are planned rail strikes taking place this weekend which will impact rail customers travelling to and from Scarborough.
Drivers from the ASLEF union are set to take action on Saturday, September 30 , which will bring TransPennine Express services to a halt.
Kathryn O'Brien, Customer Service and Operations Director at TPE, said: "Unfortunately, the further strike action will once again, cause severe disruption to our services, as well as those across the country.
"Sadly, we won't be able to run any trains at all on the strike dates, with a very limited timetable in place on the days following each strike."
There will also be action short of a strike by the ASLEF union today, Friday, September 29 and between Monday, October 2 and Friday, October 6 which is expected to cause disruption to TPE's service.
Kathryn added: "We expect the action short of a strike to cause widespread disruption, delays and short-notice cancellations. I would advise customers to check very carefully before they travel and to allow extra time for any journeys.
"We're extremely sorry for the impact this action will have for our customers and will do all we can to keep as many people on the move as possible."
For more information about the strike and the services that will be affected, customers should visit the TPE website here.