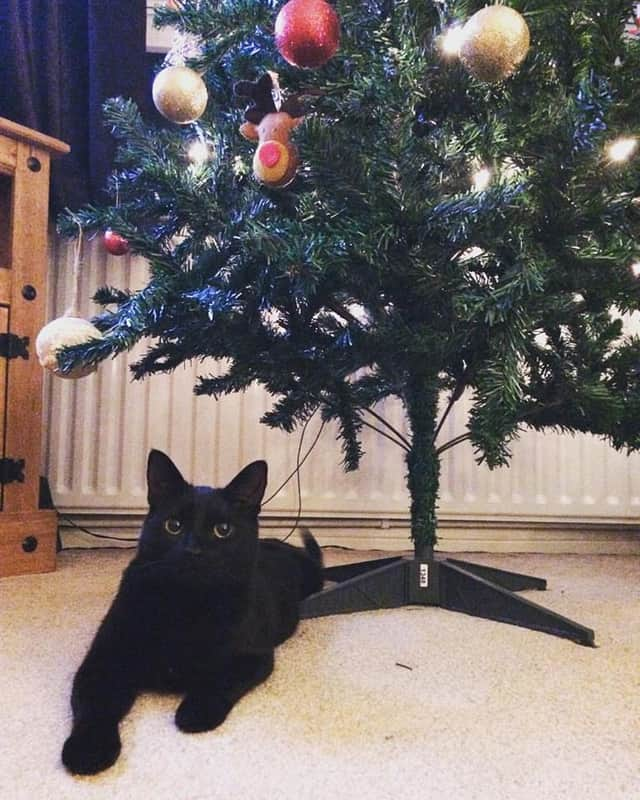 There are many different ways to decorate a Christmas tree, and these traditions from other countries may add a bit of spice to Yorkshire homes this year.
Most families love the tradition of hanging small, wrapped chocolates from the branches of indoor Christmas trees, with the baubles, lights and tinsel..
But there are interesting foreign customs to consider trying, to add an extra sparkle to trees and homes.
From using Ukrainian spiders' webs or Brazilian snow, to Finnish himmeli or Japanese origami, Christmas trees don't all need to look the same.
Chris Bonnett, founder of GardeningExpress.co.uk, said: "Taking a little inspiration from international Christmas trees can stop every festive home in Britain looking pretty much the same.
"By taking a global tour for ideas, your tree could be the envy of friends, family, neighbours and colleagues this Christmas.
"From Australian sea shells to German candles, and Swedish animals to French apples, there are so many ways to make 2018 the year you liven it up a little."
A tree was first used to decorate a festive home by Protestant leader Martin Luther in 16th century Germany, so many Germans still follow his practice of attaching lit wax candles, to represent heavenly stars.
Some Bavarians, in southern Germany, also use straw tied into festive shapes to trim their Christmas trees. Sugared sweets like candy cane are popular too.
Only a small minority of the world's most populous country are Christian and celebrate on the 25th of December every year, so the holidays aren't widely commercialised.
So festive Chinese must improvise homemade decorations for their Christmas trees from whatever materials are available; this can include anything from fresh flowers and garlands to paper candle-lit lanterns.
Christmas falls at the height of summer down under, so celebrating Australians will beautify their trees with painted or plain sea shells.
Finns in the festive spirit will decorate Christmas trees with geometrically satisfying himmeli (3D stick shapes), which were originally made from rye straw but can now come in a range of materials.
It's a summer holiday in the southern hemisphere, so Brazilian Christmas trees are bedecked with small pieces of cotton to represent falling snow, with the real thing only witnessed thousands of miles away on the big day.
In Japan, Christmas is generally a cultural rather than a religious holiday for the few that celebrate it.
Festive trees are, therefore, adorned with little toys such as dolls and paper ornaments such as fans and traditional Japanese origami birds or other symbols.
Ukrainians will uniquely decorate their festive trees with spiders and spiders webs – nowadays these are usually artificial and sparkly.
They are widely recognised a symbol of good luck in the former Soviet republic and said to bring good fortune for the following year.
The French get in the festive spirit by hanging appropriately red coloured apples from Christmas trees – either real or glass; there is a religious connection to the biblical garden of Eden.
Snowflakes and stars are hand crafted at home from straw to decorate Swedish Christmas trees and accompanied by colourful wooden animals or garlands of the national flag.
Popularised post-war in the 1950s, the American practice of tying pieces of popcorn to string and hanging them from Christmas trees has yet to take off beyond the USA.
Another country that favours paper decorations is Denmark, where red and white pieces are formed into festive hearts, as well as other appropriate shapes.