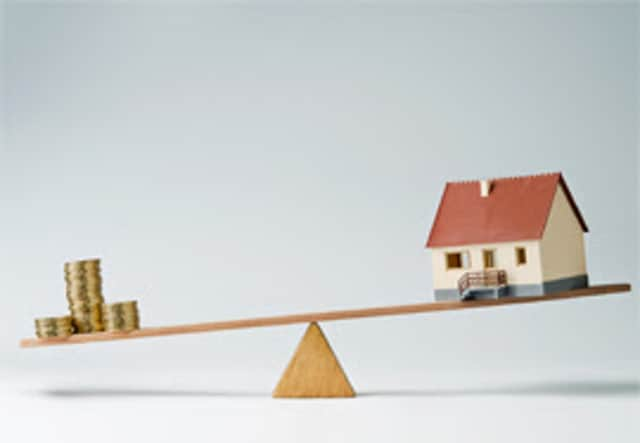 The value of properties in the UK has risen by five per cent in the last year, adding more than £10,000 to the price of an average home.
New figures from HM Land Registry show a typical property sold for £225,956 in August, up from £215,143 in the same month in 2016.
Increases over the last 12 months have been largest in the north-west, where house prices have risen by 6.5 per cent. This was followed by gains of 6.4 per cent recorded in the East Midlands, east of England and the south-west.
Kevin Shaw, national sales director at property specialist Leaders, says: "The strength and prosperous nature of the country's property market has once again been shown in these new statistics.
"The fact every single region across the UK experienced an increase of at least 2.6 per cent in house prices over the last year shows the market's resilience despite the uncertainty of Brexit and gives sellers and buyers great confidence to make their next move.
"A significant rise in house prices is good news not only for homeowners who now have more options open to them when it comes to either moving or releasing equity in their property, but also for landlords whose rental return is topped up by substantial capital growth that is realised when selling.
"However, rising house prices are not good news for everybody and can make getting on the ladder less affordable for some. Next month's Budget is the ideal opportunity for the government to show it is on the side of prospective first-time buyers by reducing or even abolishing stamp duty for this group."
The statistics show that while the average property is worth £225,956, first-time buyers actually pay an average of £190,792 while those who have previously owned a property typically spend £262,156.
Kevin adds: "Looking ahead to the next 12 months, the outlook for the property market remains extremely positive. With the exception of the prime central London sector, further rises in house prices are expected across the country.
"Demand for all types of homes remains high and supply in many areas is not great enough, so we anticipate a busy and booming market for some time to come."
For more information on selling your property contact your local Leaders branch or visit leaders.co.uk.