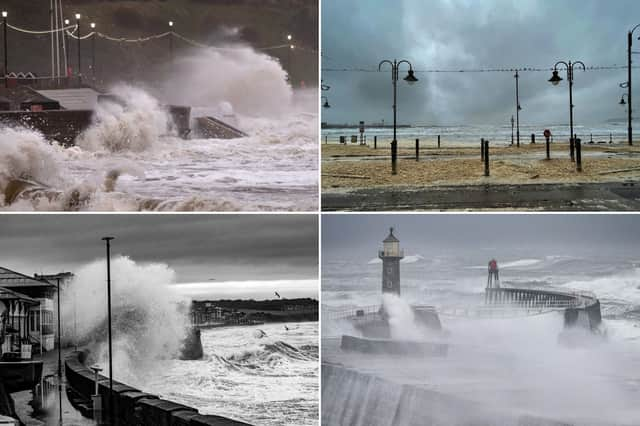 IN PICTURES: Here are 31 photos of Storm Babet battering Scarborough, Bridlington and Whitby
Here is a selection of photos of Storm Babet raging on the Yorkshire coast- submitted by readers.
Published 23rd Oct 2023, 16:46 GMT
Updated 23rd Oct 2023, 16:53 GMT
Storm Babet caused chaos on the Yorkshire coast, pulling up trees, causing power cuts, disrupting travel and more.
The storm brought winds of up to 60mph alongside heavy rain. Yellow weather warnings were in place from Friday morning until midday Saturday (October 20- 21).