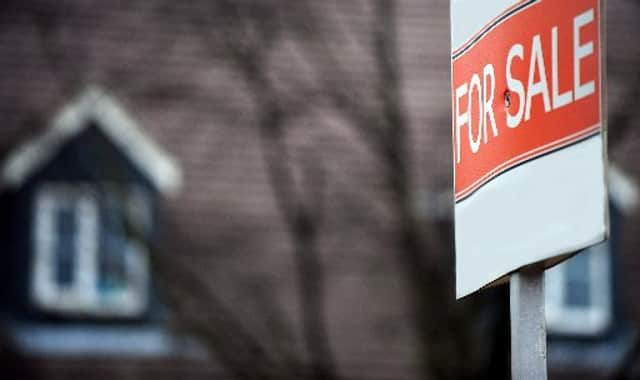 A subdued housing market in Yorkshire and Humber is unlikely to change much in the near term, as October figures continue to show a decline in both buyer demand and agreed sales.
With most UK regions showing a flat or negative trend in newly agreed sales, momentum in the market is not set to lift yet, according to the October 2017 RICS (Royal Institution of Chartered Surveyors) UK Residential Market Survey.
In October, interest from buyers continued to decline with only one per cent of respondents seeing a rise in new buyer enquiries over the month. Furthermore, despite agents reporting a slight rise in the average number of homes on their books (48, up from 46 in September), house sales in the region failed to pick up during October.
Going forward, sales expectations are slightly more positive with 21 per cent of respondents in Yorkshire and Humber expecting sales to rise over the coming three months (up from 19 per cent back in September).
But it seems buyers could be in for a long wait until they get the keys to their new home as the survey revealed that it is now taking longer to complete a sale, with the average time rising to 18.5 weeks nationally, up from 16.6 in February 2017 when the measure was first introduced.
Moving to prices, in October the survey showed that 25 per cent more agents in the region reported a rise in prices (down from 27 per cent in September).
Most UK regions saw a fall in house prices during October, including London, where 63 per cent of respondents reported a decline in prices, (the poorest reading since 2009). The North West of England, Wales, Scotland and Northern Ireland were the only regions to report positive house price gains during October.
Looking further ahead, over the next three months, only five per cent more respondents in Yorkshire and Humber anticipate house prices will rise further. The most cautious predictions for the near term once again come from London, although expectations are now negative in five additional regions (South East, East Anglia, South West, North East, West Midlands).
Chris Clubley, FRICS of Clubleys in Market Weighton and York said: "The market remains strong in our area, due to a lack of property on the market, which is resulting in values remaining high and asking prices being met. There's a little uncertainty due to the interest rate rise and of course Brexit."
In the lettings market, 14 per cent of respondents in Yorkshire and Humber saw a rise in tenant demand (up from 10 per cent back in September), while new landlord instructions remained flat. Rental growth projections are modestly positive for the three months ahead, with 24 per cent of respondents expecting rents to rise (up from 11 per cent in September).
Alex McNeil, MRICS of Bramleys in Huddersfield said: "We're seeing continuing strong demand for good quality accommodation in most areas available to the rented sector. Rents are continuing to rise this year too, and are likely to continue over the next 12-18 months."
Simon Rubinsohn, RICS Chief Economist commented: "The combination of the increased cost of moving, a lack of fresh affordable stock coming to the market, uncertainly over the political climate and now an interest rate hike appears to be taking its toll on activity in Yorkshire's housing market.
"With both buyer enquiries slipping and sales expectations also subdued, the sense is that home owners are staying put and first-time purchasers are increasingly focusing on that part of the market, supported by the Help to Buy incentive.
"A stagnant second-hand market is bad news for the wider economy, not just in terms of spending but also because it restricts mobility."