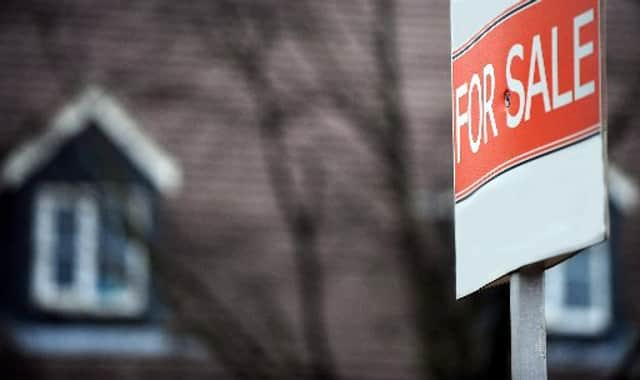 Yorkshire and Humber's housing market remains flat in the run up to Christmas, according to the November 2017 Royal Institution of Chartered Surveyors' UK Residential Market Survey.
In November, only nine per cent of respondents in Yorkshire and Humber reported a rise in sales (compared to 19 per cent) in October, whilst only eight per cent of respondents reported an increase in prices last month (down from 24 per cent back in October).
Meanwhile the level of new buyer enquiries continued to fall in November, and the level of new instructions to sell deteriorated further, as the supply crisis continues.
However, in part driven by the slower pace of sales, stock levels on estate agents' books held broadly steady, with contributors in Yorkshire and Humber reporting an average of 48 homes on their books during November.
Looking ahead, respondents to the UK Residential Market survey suggest activity will continue to be impacted by the continued shortage of new instructions, alongside general economic uncertainty.
To give some idea of the future of new instructions coming on to the market, contributors were asked to compare the number of appraisals that were undertaken in November with the same period last year. The largest share of respondents (49 per cent) noted appraisals were lower, while only 15 per cent stated they were higher on a like for like basis. As such, this does not bode particularly well for the new instructions pipeline.
However, eight per cent more respondents in Yorkshire and Humber anticipate a rise in prices over the coming three months (up from just four per cent in October).
Christopher Richard Jowett, MRICS of Jowett Chartered Surveyors in Huddersfield said: "Brexit is stagnating the local housing market and needs to be resolved as soon as possible. Confidence is being eroded and this could cause house prices to drop significantly if the rate of economic growth continues to drop in the UK."
Peter Green of Brearley-Greens in Halifax adds: "The Christmas period and winter weather has started and will, as usual, have a negative effect on house sales. Instructions and buyer interest always tends to lessen until into the New Year."
In the lettings market, interest from prospective tenants in the region increased (on a non-seasonally adjusted basis) for the first time in four months, with 21 per cent more respondents reporting a rise in tenant demand for rental property in November.
However, new landlord instructions failed to pick up last month. This increase in demand, combined with fewer new rental stock coming on to the market is leading to near term rental expectations increasing, with 30 per cent of respondents expecting a rise in rents over the coming months.
Simon Rubinsohn, RICS chief economist, said: "It is perhaps not surprising that the indicators for both prices and activity are subdued as Christmas approaches.
"It remains to be seen whether the scrapping of stamp duty for first time buyers announced in the Budget will provide much of a lift for the market. There was not much evidence of this in the latest survey, which was conducted after the change in policy, and while most independent analysis casts doubt on whether there will be much follow through, it is still early days. However, if the move does trigger a wide debate about how best to tax property, it will serve a useful role."