Interest rate remains at 5.25% as Bank of England makes new announcement
The interest rate will remain unchanged for the second consecutive Bank of England announcement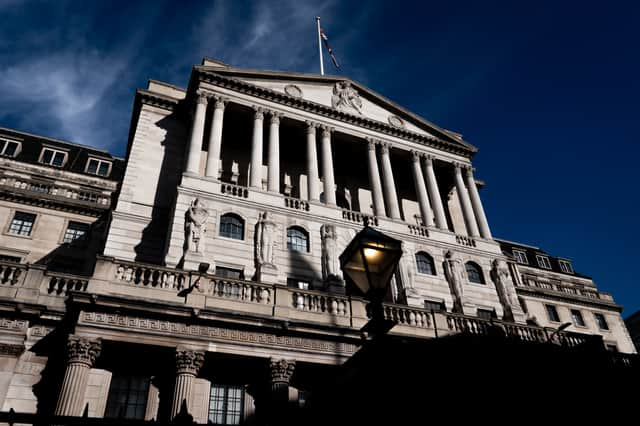 The Bank of England has announced that the interest rate will remain unchanged at 5.25%.
The rate has now remained unchanged for two consecutive months. The Bank of England also said that it expects that the UK's GDP will grow by 0.5% this year. This again was an unchanged forecast since its last announcement, however the outlook for 2024 has been downgraded from 0.5% to 0%.
The decision was taken to not change the interest rate due to after a vote of the nine-person Monetary Policy Committee, with six members voting in favour of keeping the interest rate at 5.25%. Those in favour of the decision to not change said that the current projections "indicated that a restrictive monetary policy stance was likely to be warranted for an extended period of time."
Governor Andrew Bailey said: "Higher interest rates are working and inflation is falling. But we need to see inflation continuing to fall all the way to our 2% target. We've held rates unchanged this month, but we'll be watching closely to see if further rate increases are needed. It's much too early to be thinking about rate cuts."
The latest forecast also shows that the government is likely to meet its target of halving inflation by the end of the year, however it will still take some time to reach the 2% CPI rate. The Bank of England has predicted that inflation will be around 4.6% in the fourth quarter, down from its previous 4.9% forecast. It is expected that the 2% target will be achieved by the final quarter of 2025.