MP accused of rape: Rishi Sunak urges victims of Tory MP who has allegedly committed 'multiple rapes' to 'go to police'
Rishi Sunak said allegations of a Tory MP committing multiple rapes are "very serious" and anyone with evidence should "talk to police"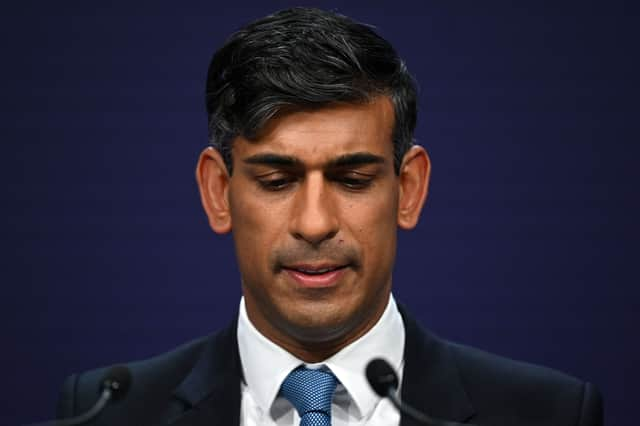 The Prime Minister Rishi Sunak has described allegations that a Tory MP committed a series of rapes as "very serious" and and urged anyone with evidence to contact police. It comes after a former Tory Party chairman exposed an alleged cover-up of "multiple rapes" committed by an MP, which were made known to the party but only limited action was taken.
The Mail on Sunday revealed that Jake Berry sent a letter to the police alongside former Chief Whip Wendy Morton, another MP and a Downing Street official, claiming that the MP has been allowed to continue offending as the Tory Party had failed to act. Berry wrote in his letter to police that there "may be five victims of X who have been subject to a range of offences including multiple rapes" and "we are aware that this matter has been ongoing for over two years." Neither the alleged perpetrator nor the women said to be involved can be identified for legal reasons.
During a visit to Bacton Gas Terminal in Norfolk on Monday (6 November) Rishi Sunak said the "anonymous allegations" are "very serious". He said: "It may be that they allude to something that is already the subject of a live police investigation, so I hope you understand it wouldn't be right for me to comment on that further specifically. More broadly the Conservative Party has robust independent complaint procedures in place, but I would say to anybody who has information or evidence about any criminal acts to of course talk to police, that's the right course of action."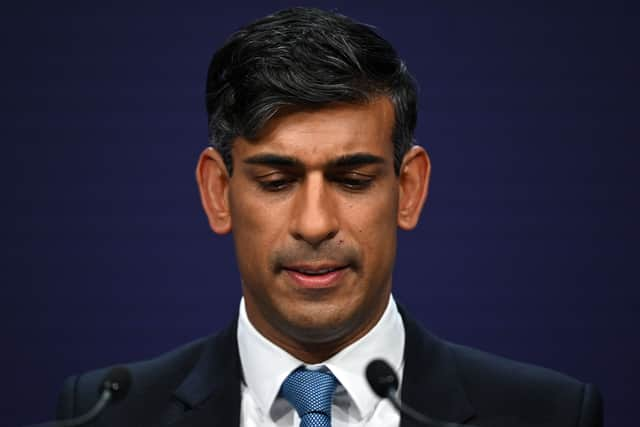 Both Labour and the Liberal Democrats have called for an investigation by the Conservative Party, with the Opposition saying that a failure to do so would be a "failure of leadership and a dereliction of duty". Berry wrote the letter to the police shortly after he left the chairman's job last year when Liz Truss's government collapsed.
An investigation, undertaken by a Downing Street adviser and a senior Tory MP, following the letter, revealed that there had been two separate rape complaints against the same MP. One related to a woman who alleged she was 'date-raped' at Conservative Party conference but had not wanted to complain to the police and the second related to a woman who also refused to go to the police because she was "frightened" about her reputation being destroyed by her alleged attacker.
In the letter, which was published by The Daily Mail, Berry said that the matter had been going on for more than two years. The Conservative Party has declined to comment.