These two groups of people are more likely to experience imposter syndrome at work
Women and non-binary people more likely to experience imposter syndrome at work than men, according to research.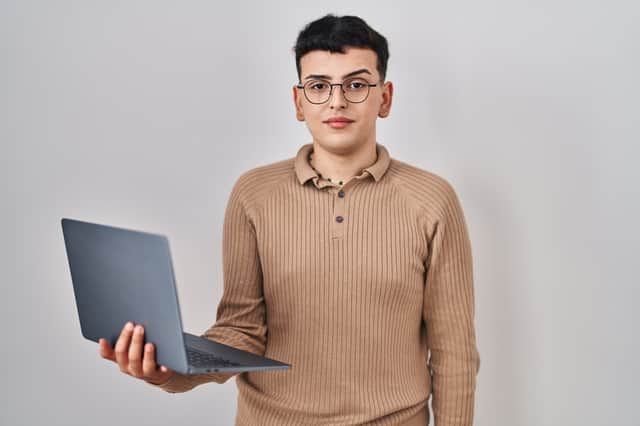 A study of 5,000 individuals from different demographic groups found half of UK adults are impacted by the phenomenon, but some groups suffer more than others.
More than half (54 per cent) of women feel they have experienced imposter syndrome, compared with just 38 per cent of men.
However, people who identify as non-binary are the worst affected of all genders, with 57 per cent doubting their abilities in the workplace.
The research found that a person's sexual orientation also affected their experience. Bisexual (69 per cent), Queer (68 per cent) and Homosexual (57 per cent) individuals were significantly more likely to experience imposter syndrome than average (50 per cent).
Both Gen Z (66 per cent) and Millennials (58 per cent) were much more likely to have experienced imposter syndrome than Gen X (41 per cent) and over 59s (25 per cent). Of the 50 per cent of those surveyed that have experienced imposter syndrome, almost three-quarters (72 per cent) feel is has held them back at work and 43 per cent have experience it at least once a week.
Jill Whittaker, CEO of Executive Development Network, which commissioned the research, said, "My takeaway from this research is that there is a huge inclusivity issue here in the UK. Women, non-binary people and non-heterosexual orientated people are far more likely to experience a condition that the majority of people agree can hold you back from progressing at work.
"With fewer diverse individuals reaching leadership roles compared to their male or heterosexual counterparts, these issues will continue to be amplified. Businesses need to empower their whole workforce with training, to make sure everyone is confident to work to their full ability and feel confident doing so. One of the most interesting parts of the research is that over a third (41 per cent) of individuals would find leadership and management training helpful to combat feelings of imposter syndrome, but a similar level (40 per cent) are not comfortable asking for training in the workplace.
"It's up to employers to recognise this issue and ensure they are providing the correct training. This will help create 'confidence ambassadors' in their teams so that imposter syndrome can be tackled together."
Open up the conversation
People who are high achieving before entering the workplace seem to suffer more, as the higher the level of education gained, the more likely an individual is to have experienced imposter syndrome.
Only a third (33 per cent) of people educated to a secondary education level reported having experienced those feelings, compared to 62 per cent of those with PhDs.
The job sector that you work in has the biggest impact on your chances of experiencing imposter syndrome, and roles with the highest levels were found to be science and pharmaceuticals (78 per cent), marketing, advertising and PR (72 per cent) and recruitment and HR (67 per cent).
People in property and construction (29 per cent) or transport and logistics (31 per cent) were least-affected. Feelings of imposter syndrome manifest in a number of ways. Thirty per cent of adults often doubt themselves and their contributions whilst at work, while 61 per cent are worried about making a mistake.
Jo Hemmings, behavioural psychologist, added: "This research highlights just how widespread of an issue imposter syndrome is and the need for more conversations around it. I strongly agree with the 59 per cent that say there should be better education and training on imposter syndrome in the workplace. The research identifies some of the techniques and situations that help combat feelings of imposter syndrome, like receiving positive feedback from managers and colleagues and setting realistic expectations.
"However, there is a clear pattern that alongside these techniques, individuals would benefit from various forms of more formal training, including leadership, communication and coaching skills. Businesses can equip their employees with these soft skills to create supportive and cohesive teams, that are more confident and feel empowered in their jobs."