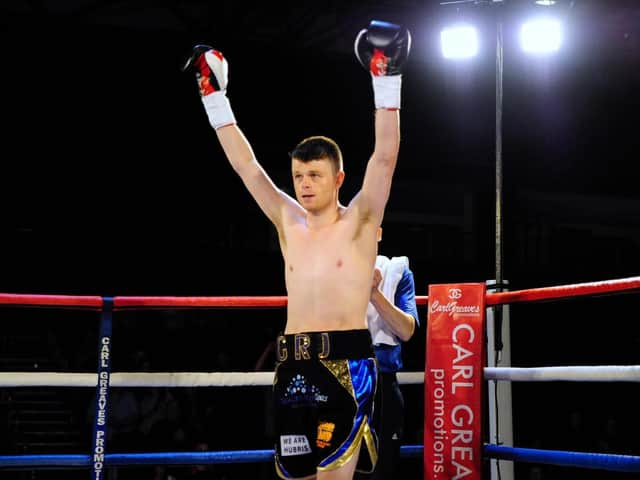 George Rhodes
Rhodes returns to the ring for the first time since March 2017 when he fights Dale Arrowsmith at the Doncaster Dome on Saturday night and he's determined to come back with a bang.
Arrowsmith has lost 34 of his 37 fights to date, but Rhodes is focussed on putting in a solid performance regardless.
Rhodes, who has five wins, one draw and one defeat from his seven professional fights to date, said: "I've been out a long time so I'm looking forward to getting back in the ring on Saturday."
The Scarborough super-welterweight still has tickets available for his fight on Saturday.
These are priced at £75 and £45, contact Rhodes on 07896 568 611 for details.