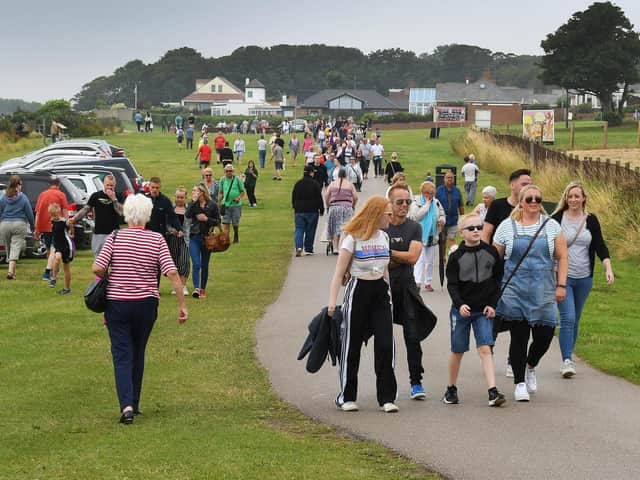 Hundreds attend Sewerby CC Gala in 2019
The club statement said: "Sewerby CC are announcing that due to Covid 19, the annual gala planned for Sunday 26th July has been cancelled.
"The club did not want to take this step but it was unavoidable. The health and safety of our members, traders, performers and the people who attend will always be our top priority.
"As Sewerby CC are a voluntary organisation this is a great loss to club funds which provide cricket for all ages and abilities at a subsidised price due to the hard work of Ken Saul and a lot of the members.
"Unfortunately, this was to be organiser Ken Saul's last year. Ken has been doing a fantastic job for 31 years which has enabled Sewerby to have some of the best faculties in the area.
"This is a great achievement for such a small club and without Ken none of this would have been achievable. The fundraising efforts of Ken have enabled the club to have a new pavilion and even a second pavilion on a back pitch.
"During his time the club have reached the heights of the Y&DSCL premier division as well as fielding four teams on a Saturday. Though times have become difficult on the playing side in recent years Ken leaves the club in a good financial position to bounce back after these difficult times with Covid 19.
"Sewerby CC would like to thank Ken and his family. He took the club fete to a new level and made it one of the best outdoor events on the East Coast of Yorkshire. Ken has worked diligently over the years for this event but openly admits that without the help of a lot of club members we would not be able to stage such a large gala.
"Ken is currently the club president and we hope he carries on. Ken is more than willing to offer his help to whoever takes over the gala and hopefully this event will carry on a and grow in the future.
"Sewerby CC would like to take this opportunity to thank the public and potential attenders to the gala for their support and understanding at this difficult time. We look forward to coming back stronger in 2021."