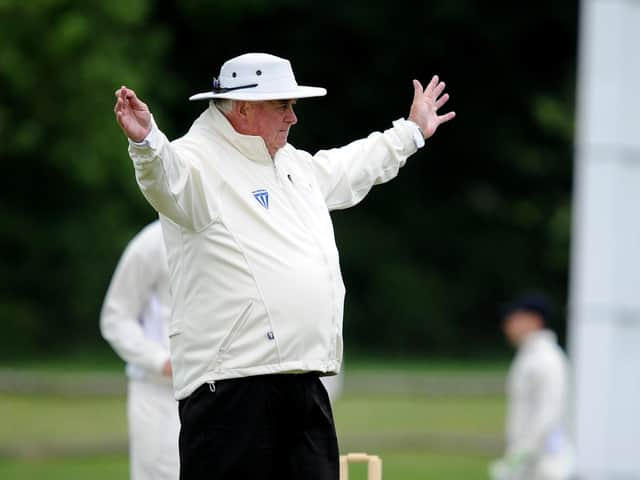 BIG APPEAL:There is a concerning shortage of cricket umpires and scorers
Cricket action continued despite the coronavirus pandemic, however, there remains a shortage of volunteers to support cricket generally.
There is now a UK wide campaign by the England & Wales Cricket Board, to recruit and train volunteers to take the lead and become umpires or scorers.
Led locally by the Scarborough Association of Cricket Umpires & Scorers, there has never been a better time to become an umpire or scorer.
An umpire of 12 years and now qualified to stand in matches nationally, Tony Graves, chairman of the Scarborough Association, is pushing the campaign to attract new umpires.
Graves said: "The path to becoming a cricket umpire or scorer is neither complex or lengthy and this Association and local clubs will welcome such volunteers with open arms.
"Due to Covid, courses are now online and are free of charge, people can undertake these courses at their own pace and then go on to umpire in matches in the local leagues with the help and support of the Scarborough Umpires Association."
A social media campaign will soon be starting to promote the need for more cricket officials from all backgrounds, with a particular drive to encourage more young officials and women and girls.
For more information, people can go to the Scarborough Association website at http://www.sacus.co.uk, where there is a wealth of support and training materials and links to laws of cricket, how to apply them, and much more.
Alternately people should contact the Scarborough Association secretary at [email protected] for more information.