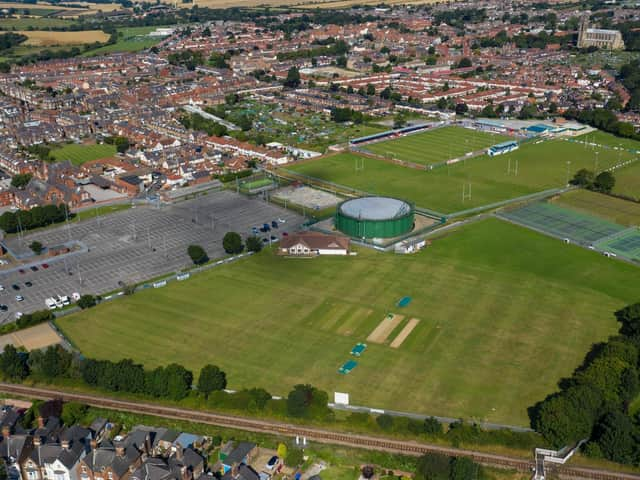 Bridlington CC's Dukes Park base
"Bridlington Cricket Club 1820-2020 - The Players, People and Places" is a 250-page book packed full of stories about the club, which is now based at Dukes Park, which was founded on June 1 1820.
Cook said: "The 200-year anniversary is on Monday June 1 2020 and I had hoped to have the book launch at the library before then, but that is not now possible.
"The club had also arranged a match against the MCC but that has also been cancelled."
Cook has been a member of the cricket club for 60 years, so is ideally placed to have written this book about the club's history.
He played in Brid's first XI in the 1960s and was then captain of the third XI for six years in the 1980s.
He was also secretary of the club for 18 years from 1973 to 1991 and club chairman for six years (1995–2001).
Cook designed the present clubhouse in the 1990s and obtained a National Lottery grant of £336,000.
Talking about the book, the author added: "It is a book about Bridlington people and history more than just being about averages and highest scores of cricket players.
"There are generations of families that have been involved with the club and players from all over the country and world have played cricket here."
The book was due to already be available for purchase, but publishers lulu.com have had to change their operations due to the coronavirus outbreak, causing a delay in the publication.
The book will be available for £10 from lulu.com once the company is back up and running.