Cricket clubs gearing up for a return to action
Cricket clubs in the area are getting prepared for a long-awaited return to action, likely to be on Saturday July 18.
Thursday, 9th July 2020, 2:44 pm
Updated
Thursday, 9th July 2020, 2:48 pm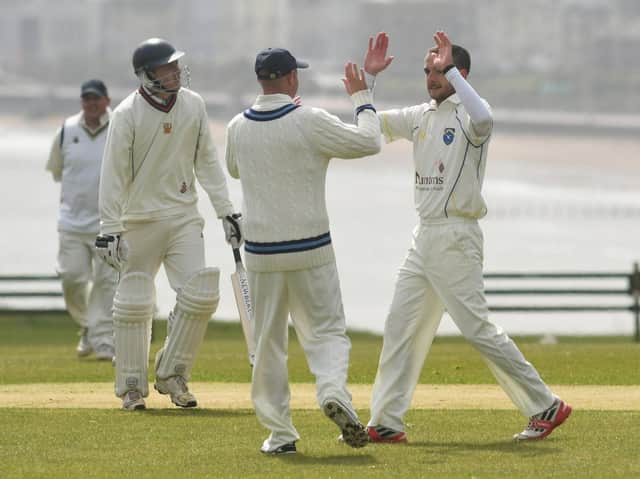 Cricket is set to return next Saturday, July 18
A quickfire U-turn from Prime Minister Boris Johnson last week saw the green light given to get back underway - and plans are quickly being put into place for next Saturday.
The Scarborough Beckett League are exploring a couple of potential league systems with games to be played over 30 overs, but access to pavilions and changing rooms is restricted in line with govenment social distancing guidelines.
Players will also have to maintain social distancing, staying over a metre apart at all times, with no teas to be served and hands to be sanitised every six overs.
While the AndyHire Evening League won't return until 2021, the Hospital Cup looks set to get under way at the start of August, with clubs being split into two groups and fixtures being played on Sundays with three points for a win and one point for a tie.
In Group A will be Bridlington, Filey, Folkton & Flixton, Forge Valley, Scalby and Scarborough.
Group B sees Brompton, Ebberston, Heslerton, Malton & Old Malton, Sherburn and Staxton playing each other.
An email to clubs from Simon Dobson on behalf of the Hospital Cup committee said: "After discussions with the organisers, Simon Ridley and Mick Blackborrow the following format for the 2020 competition is being proposed and it's slightly different from previous years.
"For one year only, this will run as a regionalised two groups of six format, followed by semi-finals and finals.
"Group fixtures are to played on a Sunday through August, starting on August 2 and finishing on August 30.
"Winners of each group, accompanied by each group runner up will then move to a semi-finals day on September 6 and the final of the competition will hopefully take place on Sunday September 13.
"We fully acknowledge this a huge commitment to Sunday cricket during this period, but hope you will be receptive to try something new in these unprecedented times."