Filey travel to Bridlington 2nds in top-flight opener
Fixtures for the 2021 CPH Scarborough Beckett League have been released with promoted Bridlington 2nds set to host Premier Division holders Filey on the opening day of the new campaign.
Wednesday, 17th March 2021, 11:47 am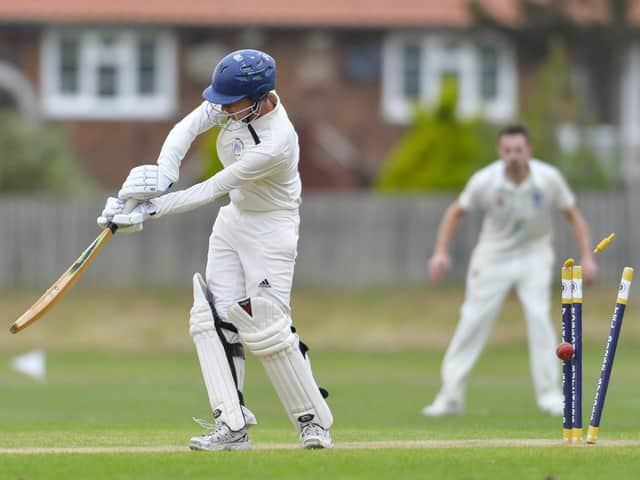 Bridlington 2nds (above in batting action) host Filey on the opening day of the 2021 season
Pending the green light from the DCMS and ECB, action will get under way on Saturday April 24 with the Premier Division sides getting back under way.
The following Saturday will see the full compliment of divisions get back into action for the 2021 season.
The standout opening encounters in the Premier Division see holders and 2019 champions Filey take the trip to promoted side Bridlington 2nds and a derby encounter between Mulgrave and Staithes.
Elsewhere on April 24, Brompton host Cloughton, Ebberston play Seamer & Irton, Scalby take the trip to Nawton Grange and Staxton welcome Cayton.
On Saturday May 1 Filey hit the road to take on Brompton at their refurbished ground, Cayton are at home to Seamer & Irton, Cloughton play Mulgrave, Nawton Grange welcome Ebberston, Staithes travel to play Scalby at Carr Lane and Staxton host Bridlington 2nds.
It is hoped a full cricket season will be played and a return to a 45-over innings is set to take place after a 2020 season that started late into the summer with games played over 30 overs with little or no access to changing facilities and no cricket teas allowed.
More focus on SBL fixtures in next week's edition.