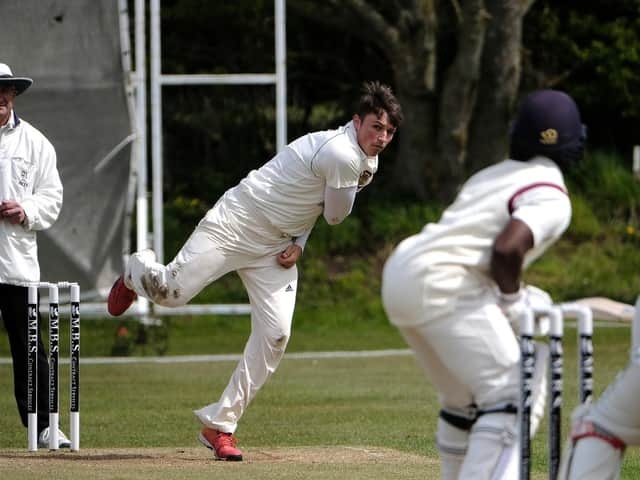 Elliot Hatton in action
Hatton was on inspired form, snapping up a superb 6-10 in eight overs as the hosts crumbled to 48 all out in 19.5 overs.
Max Harland took 2-2 in 11 balls and Rich Malthouse 2-7 in six overs.
Skipper Tom Norman (18no) and Malthouse (18) helped Flixton secure the win from just 8.4 overs to take a step closer to a return to Lord's, Flixton having won the cup in 2018.
Flixton now head into the last 16 where they travel to Cheshire side Alvanley on Sunday July 4.
Flixton coach John Ward said: "We were expecting a very tough game as Patrington have been going very well in the York League and when they took 15 runs off the first over of game it looked like that it might be tough for us.
"But Elliot was unbelievable really, 6-10 off his eight overs, opening the bowling, killed the game there and then, and they were never in it after that.
"Max Harland backed up his performance in the league on Saturday chipping in with a couple, it ended up being straight forward.
"We play Alvanley from Cheshire in next round away.
"Any team that's got this far must be decent, but we're in a really good place, as long as we look after our own performance we'll be confident.
"We've got experience of these big Village KO games so it will hold us in good stead."