Here's when the Scarborough Beckett Cricket League are hoping the 2020 season will get underway
The Scarborough Beckett Cricket League have announced the date they're hoping the 2020 season will get under way.
Monday, 30th March 2020, 12:17 pm
Updated
Monday, 30th March 2020, 12:18 pm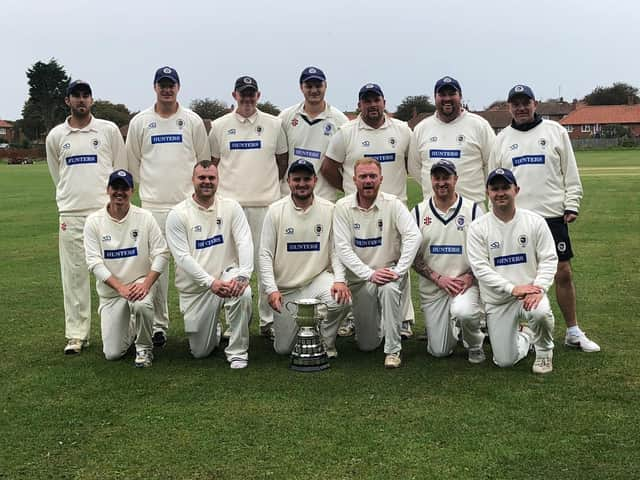 Will Filey get the chance to defend their SBL Premier Division title?
The ECB announced last week that all cricket is postponed until further notice, with the professional season on hold until at least May 28.
The Beckett League have now announced they hope league action will start on Saturday July 4, which is the halfway point of the initially scheduled season.
Should they get the green light to resume earlier, cup games will hopefully be scheduled.
An SBL email to clubs said: "Due to the ever escalating situation we are all now facing, it is with regret, that the league management committee (LMC) have made the decision that League fixtures will not start until Saturday July 4.
"If it is deemed by ECB that recreational cricket can start earlier the LMC will look at structuring some cup fixtures.
"We are now led by our governing body's guidance, as to when it is deemed safe for recreational cricket to resume.
"In the meantime the LMC are looking at various options, for fixture arrangements when a start is deemed possible.
"Clubs will be contacted as and when further guidance/information becomes available.
"It goes without saying that whatever occurs in the coming weeks and months is far more pressing that a game of cricket, so please do keep safe and well."