Scarborough cricket leagues land sponsorship backing from CPH ahead of 2021 campaign
Scarborough's senior and junior cricket leagues have received a boost ahead of their return to action after sponsorship backing from local estate agent CPH.
Thursday, 18th March 2021, 10:46 am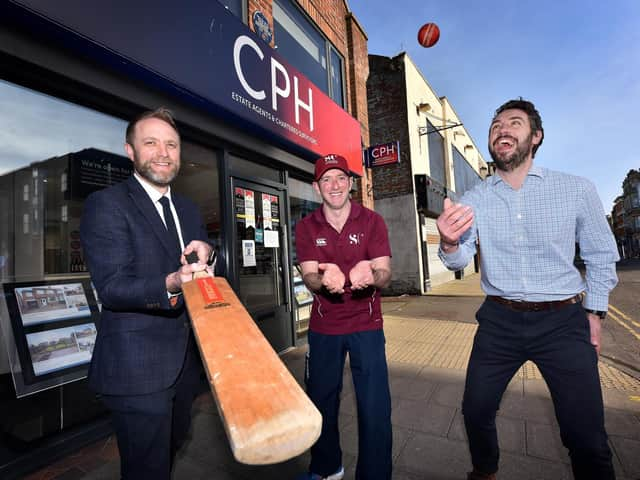 CPH have sponsored the Beckett Cricket League and Junior Cricket League. Phil Fletcher (left) and Joe Walker (right) of CPH celebrate their backing with Junior League committee member James Denton. Picture: Richard Ponter
The firm have agreed to sponsor the Scarborough Beckett Cricket League and the Junior Cricket League for three years each.
CPH's Phil Fletcher said: "We're delighted to be sponsoring the Scarborough Beckett Cricket League and Scarborough Junior Cricket League.
"CPH firmly believe in supporting the local community and this is one of many ways we are getting involved and doing our bit.
"We hope this support will help both the leagues to flourish and continue to do an exceptional job in promoting sport for people of all ages in the area and are looking forward to our partnership with them.
"Now more than ever it's important for everyone to play their role in promoting a healthy and active lifestyle and the two cricket leagues do a superb job with it all."
Malcolm Maw, who is secretary of both cricket leagues is delighted with the support from CPH.
"Everyone associated with the Beckett League and Junior League thanks CPH for their generous support," said Maw.
"I have to thank Phil, Joe and everyone at CPH for their backing and also the committee members who put their time and effort into making this happen.
"It's a great boost ahead of the 2021 season."