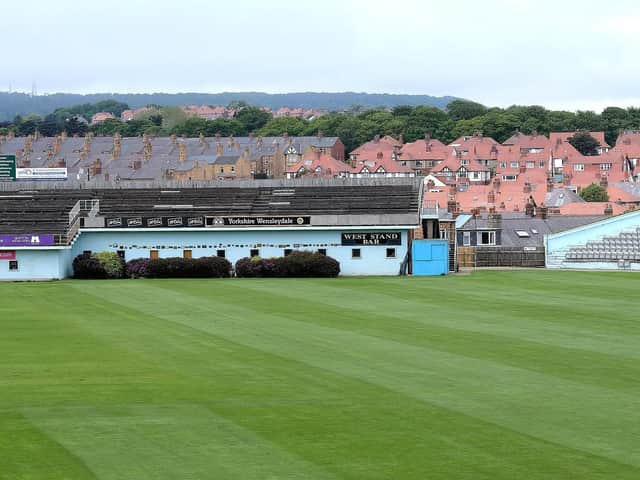 North Marine Road could be set to benefit from £250,000 of funding
The Town Investment Plan will go to the Government on Friday October 30 for financial approval and the club's North Marine Road ground would be in line for a major cash injection should it be approved.
Richtering said: "It would be a huge and welcome boost for the club if this funding came to fruition.
"The funding would be used to redevelop the West Stand as there is a fair bit of water damage, and build some new changing rooms for female players as that side of the game continues to grow and we need to make sure we can provide for that at North Marine Road.
"We are constantly having to improve our facilities to be able to host first class cricket in Scarborough, and everyone knows how much Yorkshire coming to town boosts the local economy, so fingers crossed it comes off.
"The ECB are constantly updating their guidelines for out grounds to make sure the spectator experience is the best it possibly can be, and we agree with that and continue to work hard as a club to make sure our facilities are as up to date as they can be.
"This funding would be massive for the club, and also the wider town.
"The other projects sound fantastic too, so we hope the funding comes through."
Richtering insists the club are "ticking over" and are hoping for a more positive 2021 campaign after seeing their revenue streams nearlty totally wiped out due to the coronavirus pandemic this year.
"We're doing OK as a club and continue to tick over and do our best, as many are at present," added Richtering.
"Scarborough Borough Council have been very supportive of us throughout and I have to thank them.
"We hope 2021 will see the return of first class cricket to Scarborough."