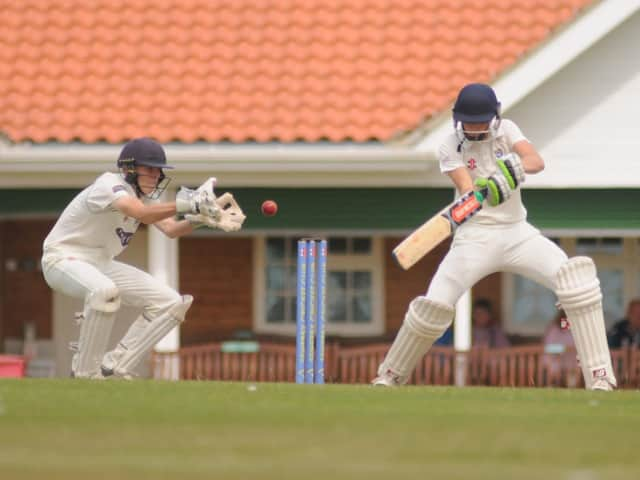 Sewerby are launching a Sunday team.
Club spokesman Vince O'Grady, said: "Club captain Ian Dennis thinks we should ensure we can offer everyone cricket who wants it.
"We also, as an absolute must, must ensure we allow some of the good young cricketers the opportunity to play senior cricket, without it being with the added pressure of league points at stake.
"Obviously, that will need a commitment from someone to run the team and do it in the aim to develop young players as well as allowing players who may not get a game on a Saturday to play."
The club is always looking for new players of all ages and ability.
For further information please contact Shaun Acton (chairman/secretary) [email protected]
Junior coaching is available on Friday evenings (6-7pm at Bridlington school) in winter and Tuesday evenings in summer for youngsters from the age of eight years and upwards, who eventually graduate to play in the Under-15 XI in the Derwent Valley Junior League. Sunday mornings.
Parental help and family involvement are welcomed.
Sewerby has Junior teams at Under-11, Under-13 and Under-15 level.
The club's senior team plays in the Scarborough Beckett League on Saturday afternoons.
Due to Covid-19 the club has postponed its Annual General Meeting until next year – therefore the committee will stay the same except for John Wilson (who is standing down) until the club are able to have an AGM.
O'Grady added: "The club would like to Thank John for his years of hard work for Sewerby CC both on the field of play as an umpire and as an active committee member."
The 2021 Scarborough Beckett Cricket League's Annual General Meeting has been confirmed as Tuesday February 9.
This year's Annual General Meeting will be held online due to ongoing coronavirus restrictions, and further details will be circulated with the AGM agenda.
The member clubs, which include Sewerby, Bridlington Wold Newton and Flamborough, have until Friday January 15 to comment and put forward any amendments to the proposals that have been previously circulated.
It is hoped that the AGM agenda will be circulated soon after.