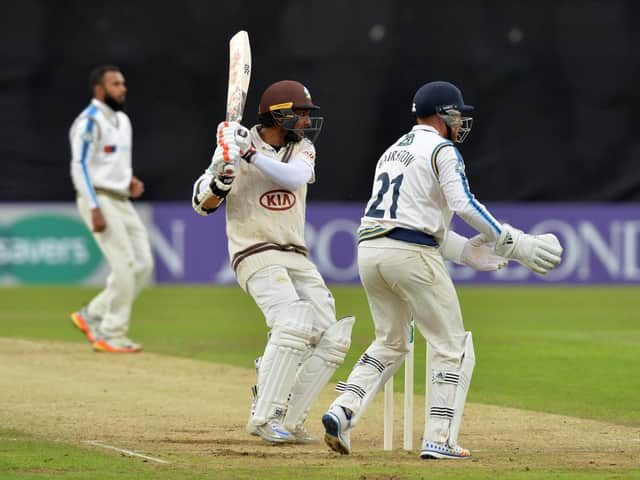 Kumar Sangakkara is heading to Folkton & Flixton this summer to play in a game to celebrate their centenary.
The former Sri Lanka skipper, who is also the MCC's president, has been lined up to play for the MCC in a game against a side including a host of Flixton players this summer.
John Ward, a club stalwart and junior coach, is helping to organise the match, which is set to be played in July.
Ward said: "We're hopeful Covid disappears so we get a crowd in. All being well the game is happening between July 19 and 23 depending on Kumar's Sky Sports schedule.
"Kumar has been great to deal with and is really going out of his way to accommodate the fixture, it's always prestigious to host MCC.
"I'm coach of the Scarborough & District Under-19 side that won the Joe Lumb competition, and we play MCC every year at Flixton.
"Obviously the addition of a legend of the game and a true gent, who is also MCC president, will be a big coup for the club.
"We're in a fortunate position that due to our great junior set-up most of the Scarborough team is made up of Flixton players, so it will be a great reward for them and their efforts to play against such a great of the game.
"We've got numerous things lined up for our centenary but a lot hinges on Covid.
"We're planning an innovative T10 competition where everyone apart from keeper bowls an over and hopefully some kind of dinner or gala
"Scarborough Cricket Club president Kenelm Storey has been great sorting things with Kumar."