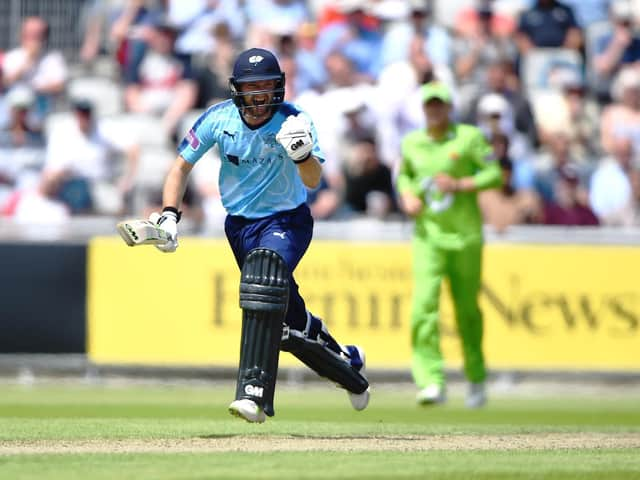 Adam Lyth (Getty Images)
The left-hander spoke on the SN Sport Extra Time podcast and is determined to show people that he can 'perform at that level.'
He said: "I'm wanting to put some big performances in for Yorkshire and help the side get some more silverware.
"I'd love another crack at playing for England, but that's in the future and will always be a goal of mine.
"It's now about looking to score big 100s and there are a few goals I'd like to achieve towards the back end of my career."
Since former head coach Jason Gillespie departed Yorkshire in 2016, Andrew Gale has taken the county through a tough transitional period and Lyth believes, that with new signings and fresh players,it's a really exciting time to be at the club.
He added: "We've made some good signings along the way and we needed some experience in our batting line-up.
"We brought Dawid (Malan) in and he's a world class performer.
"It's just a shame we might not get to see a lot of him at Yorkshire due to other commitments.
"The young lads, who've been playing the last couple of years are a bit older and hopefully they will be able to put in big performances and help us improve as a side this coming season.
"Hopefully we'll have a strong and successful few years ahead of us."
Yorkshire are set to play at North Marine Road this summer, with the stand-out game against Lancashire something that Lyth is really looking forward to.
"I'm really looking forward to it and I've never played a roses match at Scarborough, so I expect there to be a pretty big crowd.
"It'll be a fantastic game and with two strong teams going toe-to-toe, hopefully the crowd get right behind us and support us throughout the four days.
"Hopefully the weather stays well and that Scarborough can make use of the game financially as well."