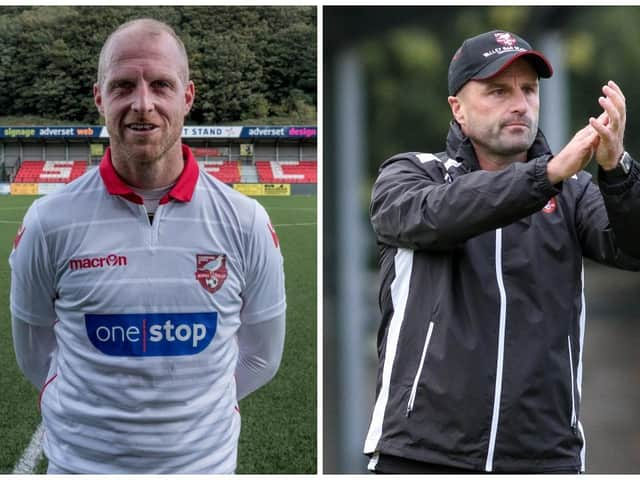 Neal Bishop (left) and Darren Kelly (right)
"Bish will be a big loss," added Kelly.
"He was a breath of fresh air on and off the field and we'll miss his experience.
"He was always committed 100% in training and matches and I'd like to thank him for his services.
"I totally understand his circumstances though, the travelling was becoming an issue and he wants to spend more time with his family and watch his son play more, which is fine.
"I wish him all the best."
The experience of Bishop is something that Kelly admits he will be keen to replace when he puts together his squad for the 2021/22 campaign.
"I felt we already lacked that experience, even with Bish in the squad, so with him going it's something we will need to look at," added Kelly.
"I'm very confident we will be able to put together a strong squad for next season that the fans and also the town will be proud of."