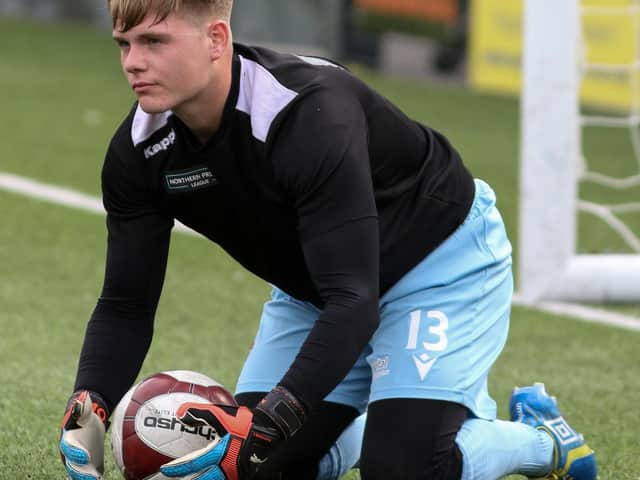 Ethan Hodgson made his Boro debut on Saturday
Manager Darren Kelly is keen to keep a close eye on the young stopper's progression and hopes he has the application and desire to learn required to play for the club.
"It's always great to see homegrown youngsters get the chance to play at the highest level possible," said Kelly.
"Hopefully Ethan continues to listen, learn, improve and develop, then who knows how far he could go.
"It's always important with younger players that they listen and are keen to develop and improve and hopefully Ethan will do just that."