Boss Kelly confirms ex-Boro defender Bailey Gooda is set for pre-season return
Scarborough Athletic manager Darren Kelly has confirmed defender Bailey Gooda will be joining up with his squad when pre-season training gets under way.
Thursday, 9th July 2020, 11:52 am
Updated
Thursday, 9th July 2020, 11:56 am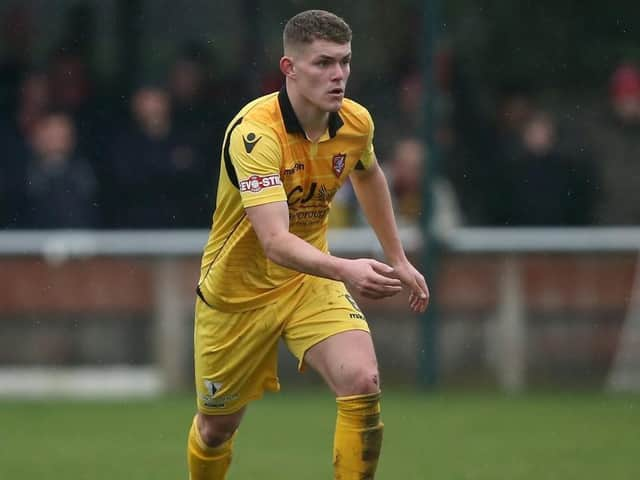 Ex Boro defender Bailey Gooda will train with the club
The former fans' favourite has been with Matlock Town since leaving Athletic, but will join up with Kelly's squad whenever training gets under way ahead of the 2020/21 campaign.
News of a potential return for Gooda will be popular with the club's supporters, who rated the centre-back highly in his stint with the Flamingo Land Stadium club.
"Bailey will be coming in for pre-season with us, whenever sessions get up and running again," said Boro boss Kelly.
" Obviously the fans rated Bailey highly during his first spell with the club, and I'm not entirely sure what went on that led to him leaving the club, but he told me he never wanted to leave Scarborough.
"He's a player I've admired for a long time now and he would definitely fit in nicely into our team and our plans going into the new season.
"We will have a good look at Bailey in pre-season and I'm sure he will be keen to impress during the sessions."