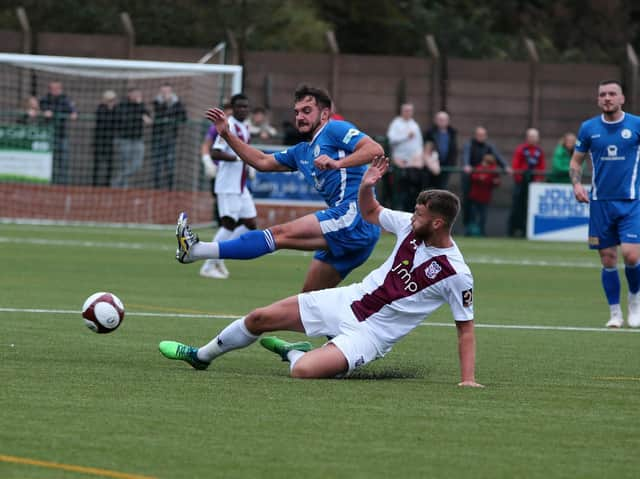 Tom Allan in action for York City
Allan comes into the club on a one month loan deal and goes straight into the squad for the trip to Warrington on Saturday.
Kelly is delighted to have been able to bring him to Boro.
"I love Tom as a player and I'm delighted to have been able to bring him into the football club," said Kelly.
"He is a big, imposing defender and you need that presence in this division, particularly going to places like Warrington.
"I tried to get him when I brought Harry (Spratt) in the first time, so it's great to have finally got him in and I'm looking forward to working with him"
The news comes on the back of Boro extending the loan of Allan's York City teammate Harry Spratt for a further month.