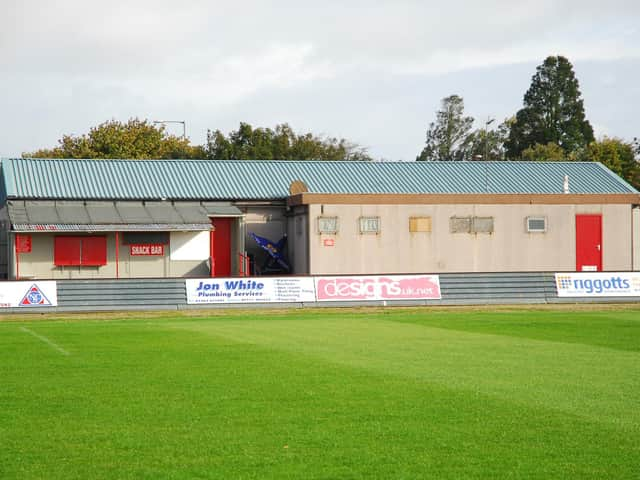 Bridlington Town's clubhouse
Town are replacing their current clubhouse with a new two-storey one, which will include an upgraded bar.
The Seasiders' programme editor Dom Taylor saw the Scottish club asking for donations on Twitter and contacted them straight away about Town's old clubhouse possibly being available.
Taylor said: "I saw a tweet from them asking for donations after their clubhouse was ruined by fire so I contacted them and told them that our old clubhouse could be available as we were getting a new one.
"I said that it might be for sale or even free and said to let me know if they would be interested, then I would mention it to our chairman Pete Smurthwaite if they were.
"They replied straight away saying 'Wow. Thank you for this message, yours along with many others have helped restore our faith after Sunday's incident'.
"I passed on the information to Pete and he spoke to Bellshill Athletic secretary Brian Closs,
"Pete offered the clubhouse for free if Bellshill could provide the transport to get the clubhouse up to Scotland."
Committee members at fire-hit Bellshill have been amazed by the incredible act of kindness from Brid Town.
Bellshill committee member Gayle Cornes said: "Bridlington Town are a godsend, it's amazing what they've done. They don't know what it means to us.
"They contacted us to say that they are upgrading their ground so if we could ship the stuff up then we could have it."
Gayle said that Lesmahagow-based Gilmour Brothers -have kindly agreed to provide the eight haulage trucks needed to ship the Bridlington gear north as part of a convoy, with plans to assemble it at Rockburn Park by May 20.