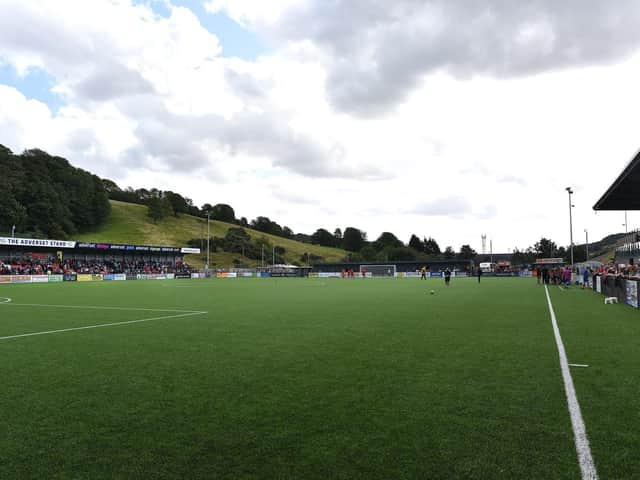 Boro have had plenty of applications for 2020/21 season tickets
The club asked fans to apply for season tickets four days ago, and have had a superb reaction since.
Bull said: "Following our announcement on Saturday that we can now accept season ticket applications, I'm pleased to report that demand has been extremely high with circa 230 applications in the first four days.
"Many of which are from supporters that didn't have one last season. This is an indication that people want to ensure they have a place in the stadium when football eventually returns.
"Our supporters are also are helping us greatly by using the "google form" on our website which gives us all the information we need and forming their "football bubbles" which will enable us to to plan better to maximise any restricted capacity whilst at the same time keep everyone safe.
"One of the most asked questions has been "can I have my normal seat? Unfortunately due to the current restrictions in seated areas it's impossible for us to make that guarantee.
"We are asking supporters for their understanding at this time and assure them that once things are back to normal they can return to their old seat.
"Applications for seats from people who are current season ticket holders will be given priority for the reduced number of seats in the ground that we are allowed to use.
"We appreciate that supporters have their favourite place to watch our games but it is important when completing the application they indicate their second and third choices otherwise if we can't accommodate their first choice we will have to allocate them a place that's available.
"It has also been made clear that season ticket holders want to support Darren's playing budget. As part of the application process we offered a £20 discount to supporters that bought a season ticket last year because of the cancelled games at the end of last season.
"We gave them the option to either have the discount or donate it to the playing budget. It shows the faith everyone has in Darren because the vast majority have decide to donate their £20's for which we are very grateful.
"Remember, we are not asking for any payment until we receive clarity regarding the start of the season, the form is available on our website and can also be picked up from the OneStop shop in Huntriss Row."
Boro's pre-season campaign continues at Yorkshire Amateur on Saturday, followed by next Thursday's North Riding Senior Cup semi-final at Marske United.