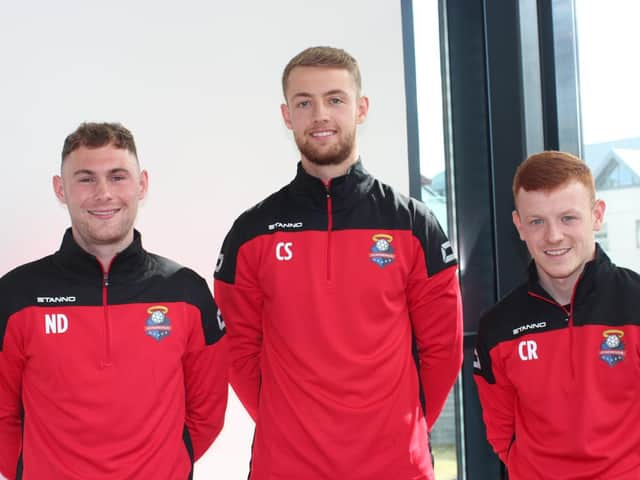 ICELAND BOUND: Connor Simpson (above centre) has signed for Icelandic club Kordrengir
Simpson signed for Icelandic outfit Kordrengir this week, prompting speculation that the striker has severed ties with the Flamingo Land Stadium club without playing a competitive match for the club.
However, manager Kelly is keen to point out that given the season is wrapped up by September in Iceland, that Simpson could still line up for Athletic in the Northern Premier League during the 2021/22 campaign.
"I spoke to Connor last week, I'm gutted about it but I can fully understand that decision," said Kelly.
"I have the best relationship with Connor and their season stops in September, he'll come back to us in September.
"I think the fans would be excited to see him turn out for the club.
"He's quick for a big lad, has a great touch and I'm sure the fans will love him.
"I can understand why he's made that move and I wish him the best."