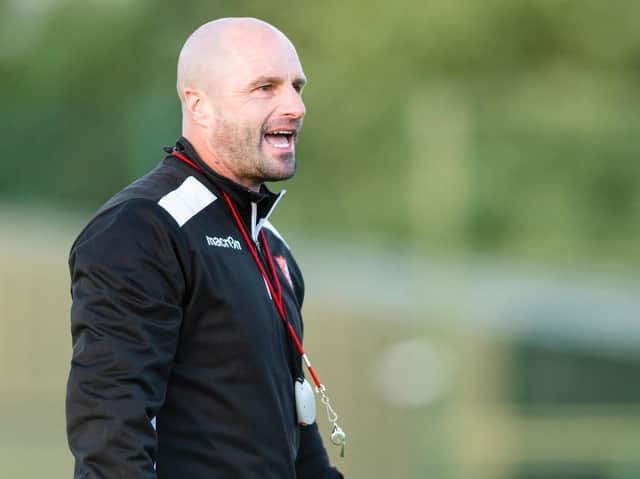 Darren Kelly is in optimistic spirits as he looks to build a strong squad for next season
Kelly held "positive talks" with the board of directors earlier this week as he looks to rubber stamp his plans for a Northern Premier League promotion push next season.
"We held positive talks earlier this week and I am determined that we go for it next season," said Kelly.
"I presented the board with a list of players we'd like to form our squad for next season and we have another meeting next week to try and finalise things so we can get cracking.
"I have been working around the clock to get deals done, both with new and current players and I believe talks have been incredibly positive.
"If we can get the squad I'd like to put together, I think the fans will be delighted and we'll put bums on seats at the Flamingo Land Stadium next season."
Kelly is confident of wrapping up a number of new signings and admits he has agreed terms with two new additions to his Boro squad.
He added: "Talks have been very positive, I'd be pretty annoyed if we didn't get them over the line now having put in so much time and effort and knowing how they've gone.
"Two are pretty much agreed and good to go and I've had positive talks with a few other potential signings and also current players."
Kelly is keen to reassure Athletic supporters that there is work going on behind the scenes to put together a squad capable of pushing for promotion to the National League North next season.
"My message to fans is that there's a lot of hard work and positive talks going on behind the scenes by myself and the board to put together a strong and exciting team for next season," added Kelly.
"I'm confident we'll get things sorted soon."