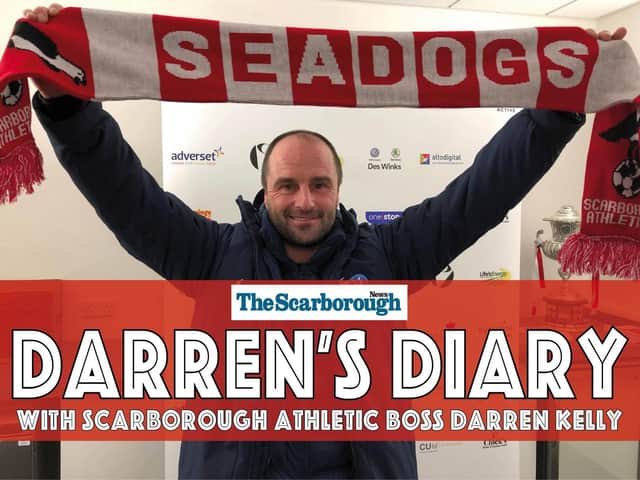 Darren Kelly's column
It was clear for all there that the wind was going to play a huge part in the game and we were delighted to go in at the break at 1-1.
There were a few big calls from the referee, including two penalties and a red card.
I can see why he gave them a pen, there was minimal contact but you can't touch opposition players in the box now, and ours was a clear-cut pen too.
The red card decision was the correct call by the referee.
Ten years ago I had a tackle like that in my locker, I was a player who loved a tackle and would go in strong to win the ball.
Their player did get some of the ball, but you can't go in that high these days and expect to get away with it.
I was very surprised with their boss Michael Clegg's post-match interview.
Cleggy is a man I know well and have a lot of time for, but I think he will retract his comments about it not being a red card if he sees the footage.
Jack Johnson is lucky to have escaped without serious injury from the challenge.
We were good value for the three points I thought.
We weathered the storm in the first half against the wind, recovered from their penalty and going behind well and went on to control the second half, after a slow start after the break.
I thought Josh Barrett was outstanding on Saturday and brought just what we wanted down that right flank.
I asked Josh to get further forward in the second half when we were playing with the wind and he did just that.
Josh is a player I admire greatly and would love to have him with us next season and further into the future.
I thought there were some great performances on Saturday, Connor Thomson in particular impressed me.
Connor has all the attributes to be a really good centre-forward and I'm excited to be working with him again.
Kieran Glynn was only on the field a short amount of time, but he showed glimpses of what he can do going forward here for the rest of the season and I'm delighted to have him with us.
We go to a familiar place for me in Hyde United on Saturday, a place where I had a great period in charge, but my priorities are now to go there and get a win for Scarborough Athletic.