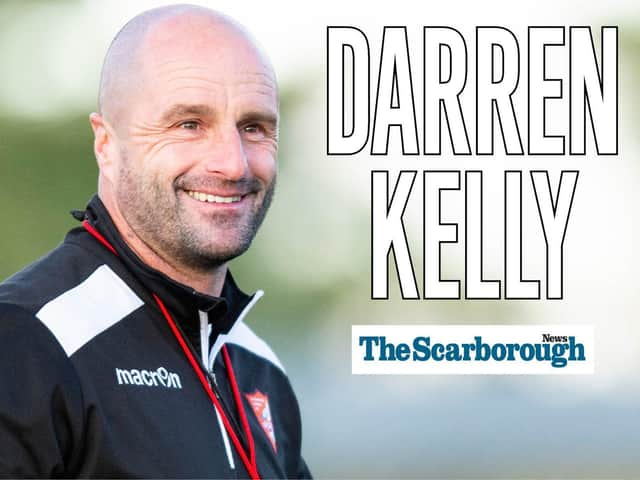 Darren Kelly's column
We had two of our players (Kian Spence and Dyland Cogill) forced to self isolate for two weeks ahead of Tuesday's trip to Basford United.
Given that we're already a little light on the ground and also carrying a lot of knocks, this really wasn't helpful.
This is the situation we find ourselves in though and we have to manage and get through it as best we can.
Losing Dylan and Kian is a blow, but we will have to roll up our sleeves and work even harder in their absence.
Tuesday was incredibly frustrating.
In terms of effort and application, I can't fault the players, they always put the effort in and the stats back that up.
The performance wasn't as bad as the scoreline suggests too, but we are conceding sloppy goals and that is costing us dearly when it comes down to results.
I have to say thank you to all the fans who support us, in particular travelling all over the place to back the players at away games, but also whether at home games or watching via the online streams.
Your support really does mean the world to me and the players too - you can see the boost it gives the players when we play in front of you at the Flamingo Land Stadium.
My apologies go out to the fans who travelled to Basford on Tuesday.
Like I said, I can't fault the players in terms of effort, but nobody wants to travel to watch their team lose 4-1 and the buck stops with me on that one.