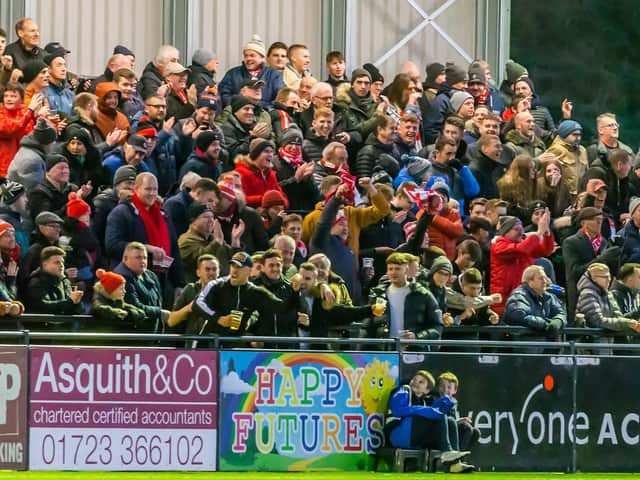 Fans will be allowed into stadiums in Tiers 1 and 2 of the Government's new proposed guidelines
Outdoor stadiums in tier one areas can host a maximum of 4,000 spectators with bigger indoor venues allowed 1,000.
Outside venues in tier two areas will be restricted to 2,000 spectators while the 1,000 limit to indoor venues will remain.
However in tier three locations, fans will not be permitted to attend elite sporting fixtures in line with hospitality venues and other large event venues being closed. Elite sport in tier three locations will still continue behind closed doors.
Discussing the return of fans and also grassroots sport returning, culture secretary Oliver Dowden said: "This is a big step forward for sport.
"Bringing grassroots sport back was my number one priority so I'm pleased we are reopening sports and gyms in every tier, in recognition of the significant health benefits.
"I'm also delighted we are able to get the turnstiles turning sooner than expected, taking a cautious approach and starting with the lowest risk areas first.
"I'm confident that sports will take every step to ensure their fans are safe, and fans will play their part and look out for each other until we can safely get everyone back in."
Organised grassroots sport is allowed to resume from December 2 across all levels, providing social distancing remains in place, although there will be some restrictions on highest-risk activity in tier three areas. Spectators at non-elite sports will be able to attend events in line with Covid-secure guidance for each tier.
A drive-in only rule will apply to tier three areas, effectively ruling out spectators at football or rugby matches in those parts of the country which are designated in that tier.
MPs are expected to vote on the proposals later this week.
In his statement detailing the long-awaited return of spectators to live sporting events, Prime Minster Boris Johnson said: 'In Tiers 1 and 2 spectator sports and business events will be free to resume inside and outside with capacity limits and social distancing.'
The considerable caveat is the fact that more places are likely to be placed in higher tiers than before when the country's second national lockdown ends on December 2.
Tier 3 is expected to be the toughest set of restrictions and will be applied to "very high" risk areas.
Much of England - including many areas of northern England - are widely expected to go into tier two or tier three as cases per 100,000 people remain high across most of the country.
The Government will announce which areas will enter which tiers on Thursday after they have access to the latest coronavirus data.