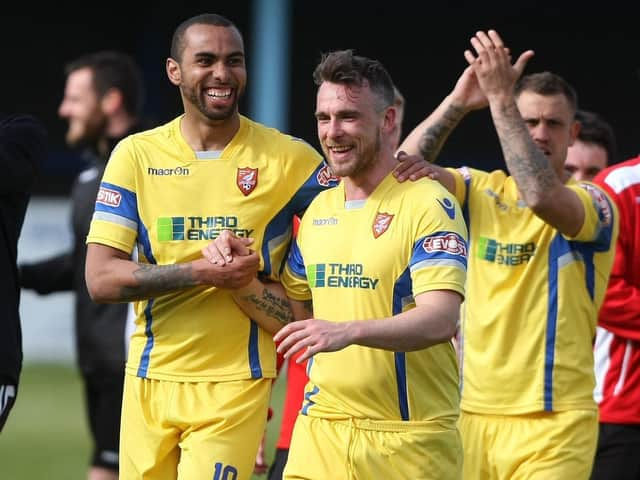 Dom Roma, centre, during his first spell with Boro, has signed a new deal with Basford United
Roma, who has had two spells with Boro, is one of three players who signed, with fellow defenders Kieran Preston and Ryan Wilson also staying on for the 2020-21 campaign.
The defender played 12 times in the 2016-17 season for Boro and helped them into the play-offs, while last season he made 11 appearances.
United boss Steve Chettle said: "We are delighted to have extended the deals of Kieran, Dom and Ryan for next season and, along with already securing Stef (Galinski), they were the players that made our defence solid after the new-year period."
Basford now have 14 players that have either signed new deals or been offered, with the club expecting to start pre-season with a first-team squad approaching 20.