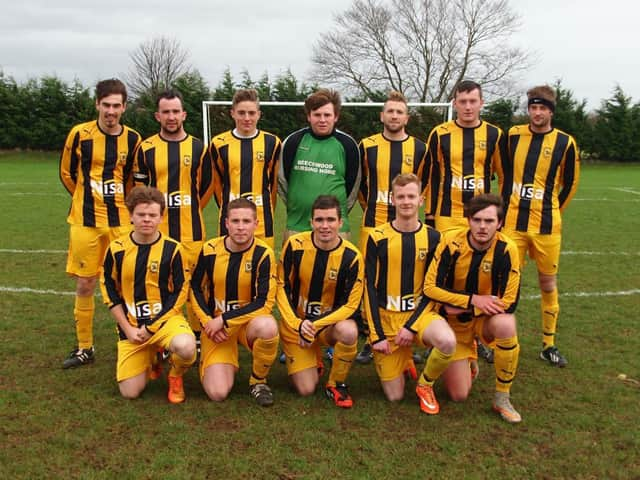 Westover Wasps return to action this weekend
FC Rosette, who resigned from the league at the close of the prematurely voided 2019/20 season, have performed a U-turn and open their Division Two season with a trip to take on Goal Sports this weekend.
Rosette are still looking for four or five regularly available players for coming season.
Please contact Simon McDonald 07833 205 536 if interested.
Another returning club in action this weekend are Westover Wasps.
The club folded a number of years ago, but have been resurrected this season.
They start with a trip to take on another returning club in Flamborough, who endured a solitary season to forget in Division One a couple of years ago before resigning.
Another new club in action are Turks Head.
The newly-formed side are on home soil against Eastfield in their opening encounter.
The stand out clash sees West Pier Reserves welcoming Edgehill Reserves, who had romped to the Division Two title before the season was declared null and void in March.
Scalby Reserves welcome the returning Newlands Reserves to their revamped Carr Lane ground after a big turnover of players throughout the summer.
Filey Town Reserves made the decision to switch back to the Scarborough Saturday League after a short stay in the Beckett League and they get back under way with a home encounter against Seamer Reserves.
The top flight sides have to wait another week before they make a long-awaited return to action.
The Division One title race was finely poised before the coronavirus pandemic put a halt to the season.
Edgehill, Newlands, Itis Itis Rovers and West Pier will all be eyeing up top spot when action gets under way on Saturday October 3, with Filey Town, Hunmanby United, Seamer and Scalby also in action.